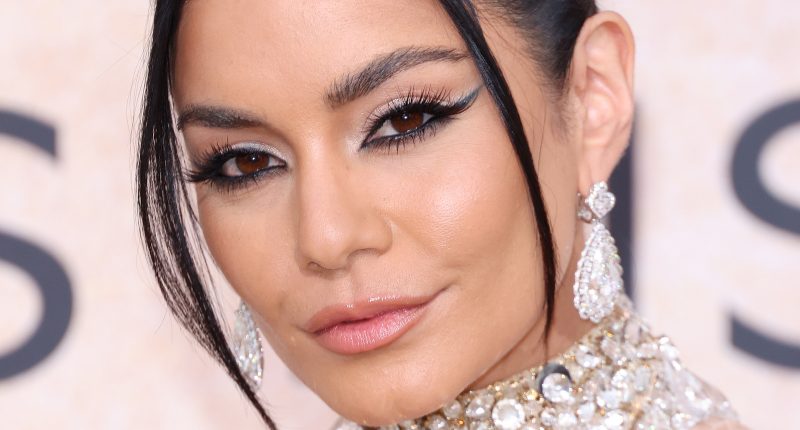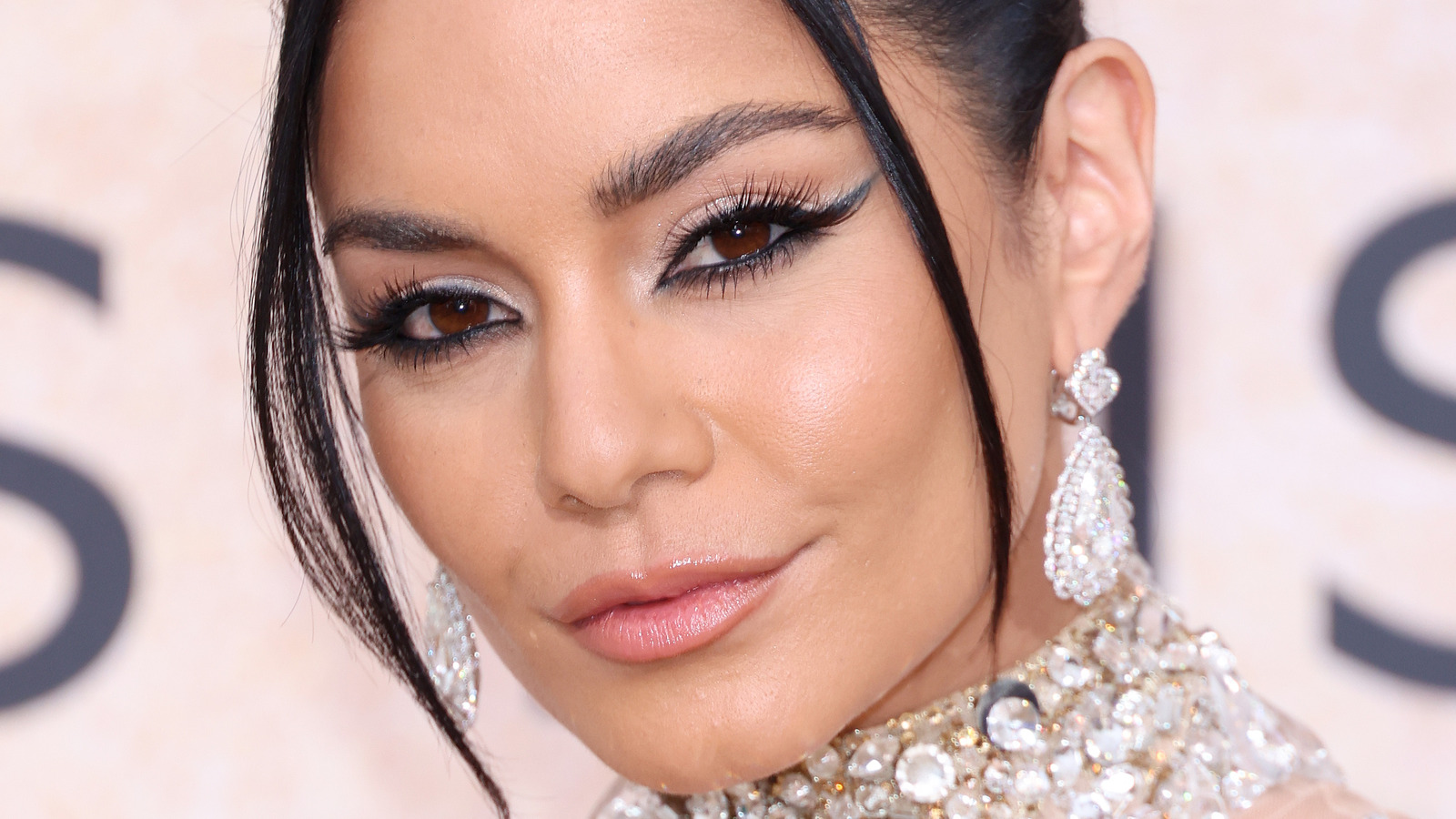 Courtesy of TikTok beauty creator Victoria Lyn (aka @victorialyn), who recreated this look in a video and shared it with her 5.3 million followers and counting, we have a step-by-step guide to achieving Vanessa Hudgens' supremely beautiful reverse cat eye. As Lyn admitted, after applying a subtle white shimmery shadow to the eyelid, "A reverse cat eye does something for me." 
From there, she grabs a dark pencil liner and runs it along her bottom lash line, pulling it out slightly on the outer corner to give a winged look. "It's smokey, so you want to smudge it," Lyn advises, as she runs a small amount of liner on the outer corner of the upper lash line as well. Be careful not to overdo the liner on the top lid, though, as the focal point of Hudgens' look is the smokey bottom lash line.
Taking that pencil liner, run a bit of product on the inner corner, making sure you smudge and smoke it out with your finger or a small blending brush. To help blend the liner and take that smokey look one step further, reach for a small, precise blending brush and apply black eyeshadow on top (via Ipsy). Hudgens' cat eye is topped off with a glamorous set of false eyelashes, so feel free to either pop some on or use tons of mascara.
Post source: The List