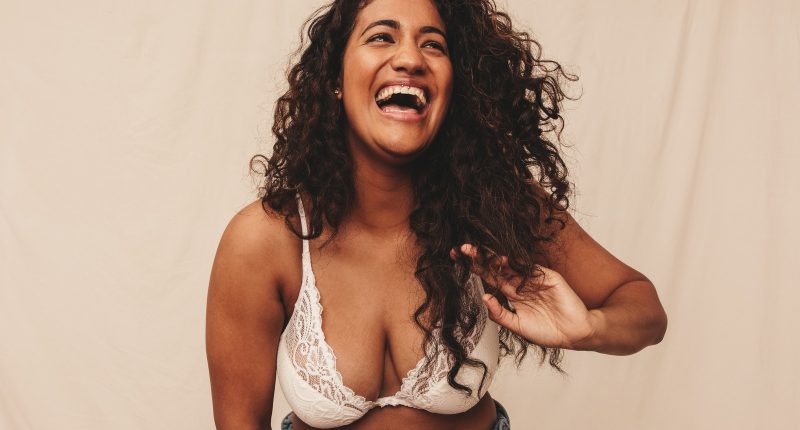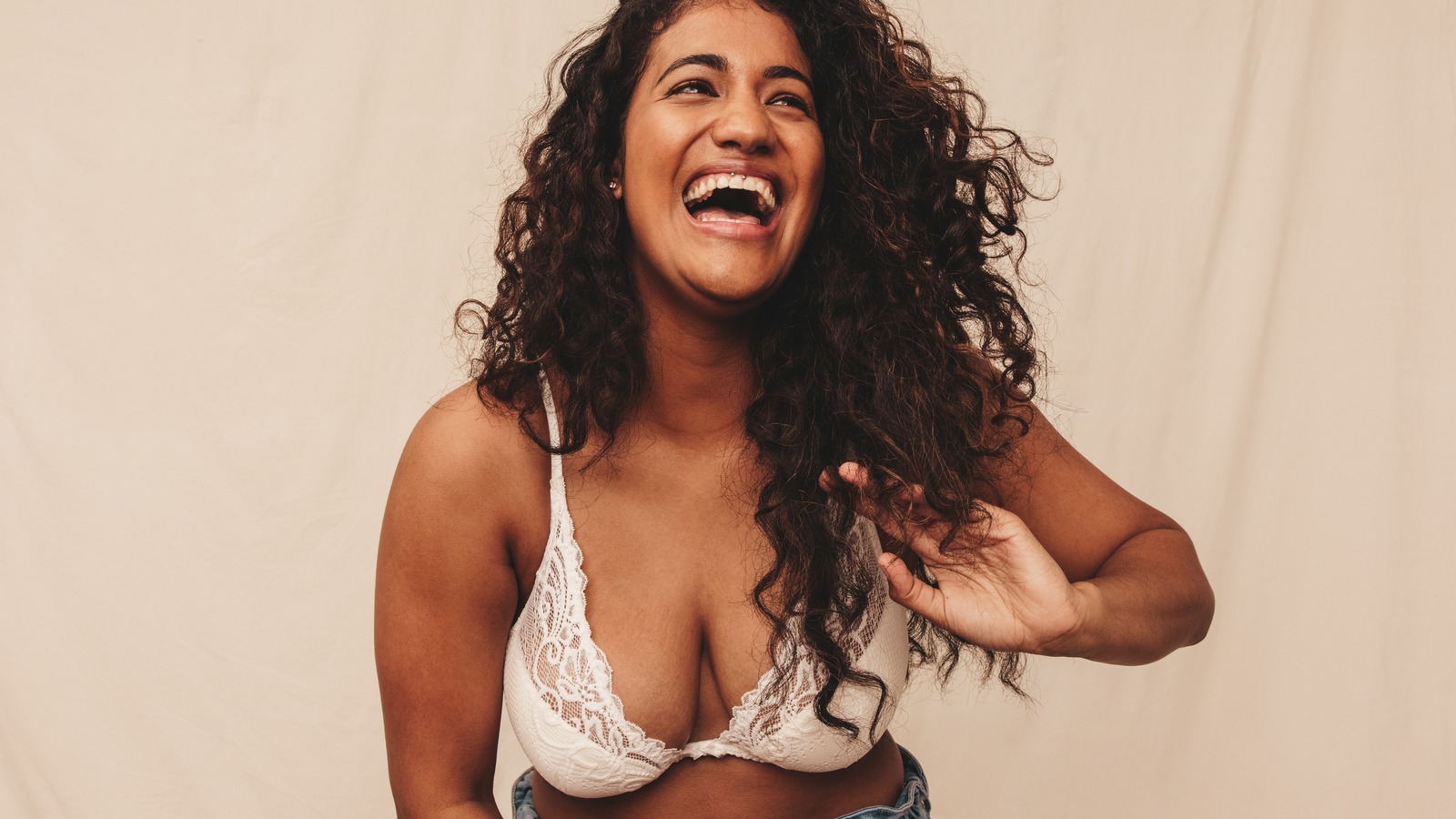 There are a variety of health risks associated with consistently wearing bras that are too tight for your body. Many of these involve the surrounding skin. Because a bra that is too tight won't provide the intended support, it can lead to pain, skin stretching, and scratches on the surface of the skin. As the Montclair Breast Center points out, tight bras can also potentially cut off blood circulation, leading to more serious cardiovascular issues.
If you frequently notice red marks where your wired bra lays under your breasts, it's likely far too tight around your chest. Bras can also leave permanent indentations between your neck and shoulders because of the weight bearing down on the straps in that area.
Since wearing a bra that doesn't fit correctly will inevitably lead to neck, back, or shoulder pain, it leaves many hesitant to work out, which reduces overall health and wellness. Of course, those with larger, heavier breasts will likely experience these risks to a greater degree. On top of these health concerns, a 2003 study shared in the British Journal of Plastic Surgery found a direct link between women seeking breast reduction surgery and those wearing an incorrect bra size.
Post source: The List