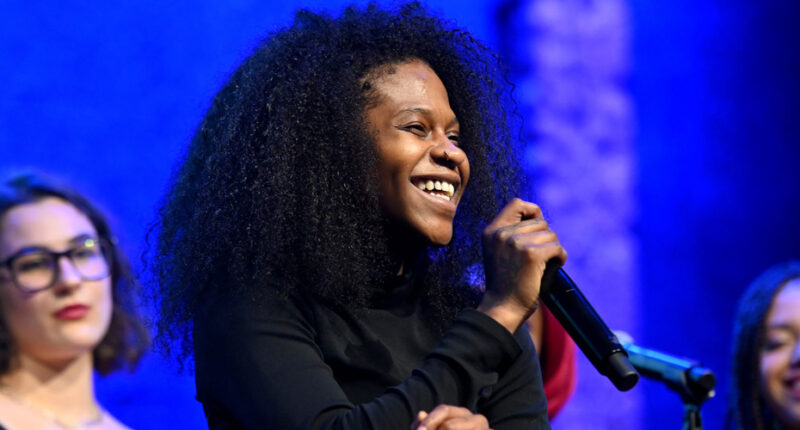 Just Sam is breaking her silence and opening up about returning to performing on the subway, just a few years after they won the 2020 season of American Idol.
Just after the singer, whose real name is Samantha Diaz, revealed she was back to her old stomping grounds and busking, they spoke to TMZ about it all.
Keep reading to find out more…
Sam says that she first thought American Idol would be easy living after winning, but what came after was anything but.
"I thought, 'That's it, me and my grandmother will never experience the same struggles again,'" they said. "That's not what it was. It was also difficult because I was the only American Idol in history to win in the beginning of COVID and everything was shut down."
Sam went on, "People didn't want to work directly in studios right away. People were trying to figure out how to get back to whatever normal was going to be for us then. It took a few months before I even got into a studio, which sucked. I was living out of a hotel."
Speaking even further with the outlet, Sam also noted that they learned a lot of lessons from the short time with Hollywood Records, which is Idol's label.
Previously, they went broke paying off the label over songs.
"I definitely know now I have to read more," they shared. "Contracts are something serious. I was just like, okay, yes, and just signing things, and that's not how it goes. You can't just move like that. It leaves you in sticky situations. That's one thing that I learned."
Sam adds that they are not at a place "where I'm like it's okay to record at somebody's house studio and put it out and the people are going to hear you," they said. "They're going to see you. Because I put my heart into my music. I only have five songs out and I thought, I have to pay $5000 to get a professional to mix and master it. No, people are going to hear it and I know that's it's going to pay for itself in the future, even if it's not the best quality."




Post source: Justjared