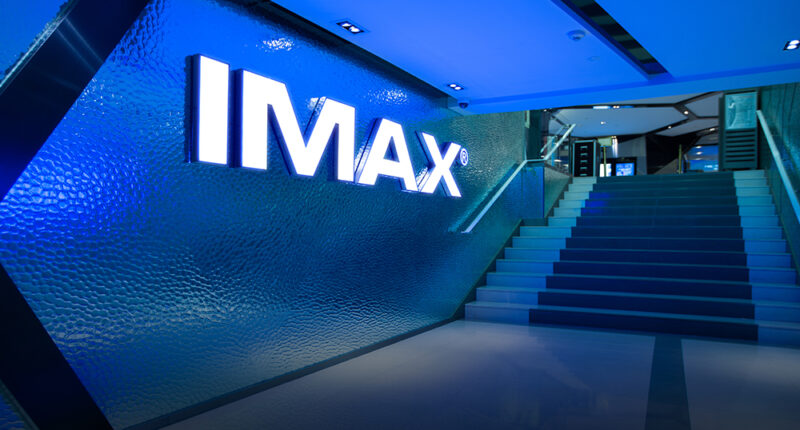 Canadian investment group Letko Brousseau & Associates and Imax Corporation have clashed over July's proposed move to take private Imax China, which currently has a separate share listing in Hong Kong.
Letko, which owns some 1.7% of Imax China shares, on Friday announced that it will vote against the proposal. It argues that the offer "significantly undervalues Imax China" and "unjustifiably benefits Imax Corporation at the expense of minority investors."
Imax currently owns nearly 72% of Imax China stock and is offering HK$10 per outstanding share valuing the unit at $124 million.
"The timing of the offer is opportunistic and comes as [Imax China] is beginning to emerge from the global COVID-19 pandemic that has kept a significant portion of its theatres closed over extended periods of time from 2020 to 2022, said Letko. It said that the offer's 39.5% premium to the prior closing price of Imax China shares "is based on a very depressed share price [and ] is less than 60% of what the shares were trading before the global pandemic.
"The offer does not reflect Imax China's historical level of profitability and its potential for strong earnings growth and cash flow generation going forward [.. ] it values [Imax China] at about 9x 2024 adjusted earnings, which is less than half of the company's historical valuation and is unjustifiably low in our view given the strong recovery potential."
Imax China was floated on the Hong Kong stock market in 2015 at a price of HK$31 per share.
Imax hit back on Monday with a statement that suggested its offer was a remedy for recently poor investment returns and deteriorating stock market conditions.
"While Imax China's first half results are encouraging reflecting both theatre re-openings and increased box office market share, Imax China's share price continued to exhibit weakness and its trading volume hit all-time lows throughout 2023 prior to the proposed privatization," Imax said in a statement.
Greater China now represents by far the largest venue for Imax's premium large format theaters, with 794 in operation at the end of 2022 (in mainland China, Hong Kong, Macau and Taiwan), compared with 441 in North America (393 in the U.S., 48 in Canada), and 46% of its screens worldwide.
Post source: variety