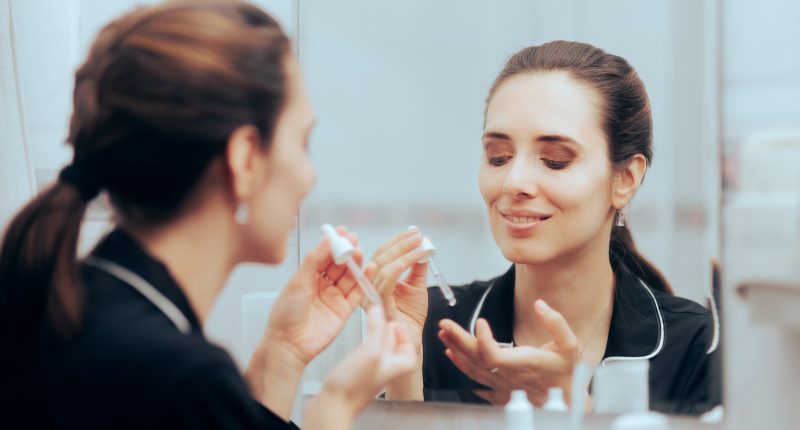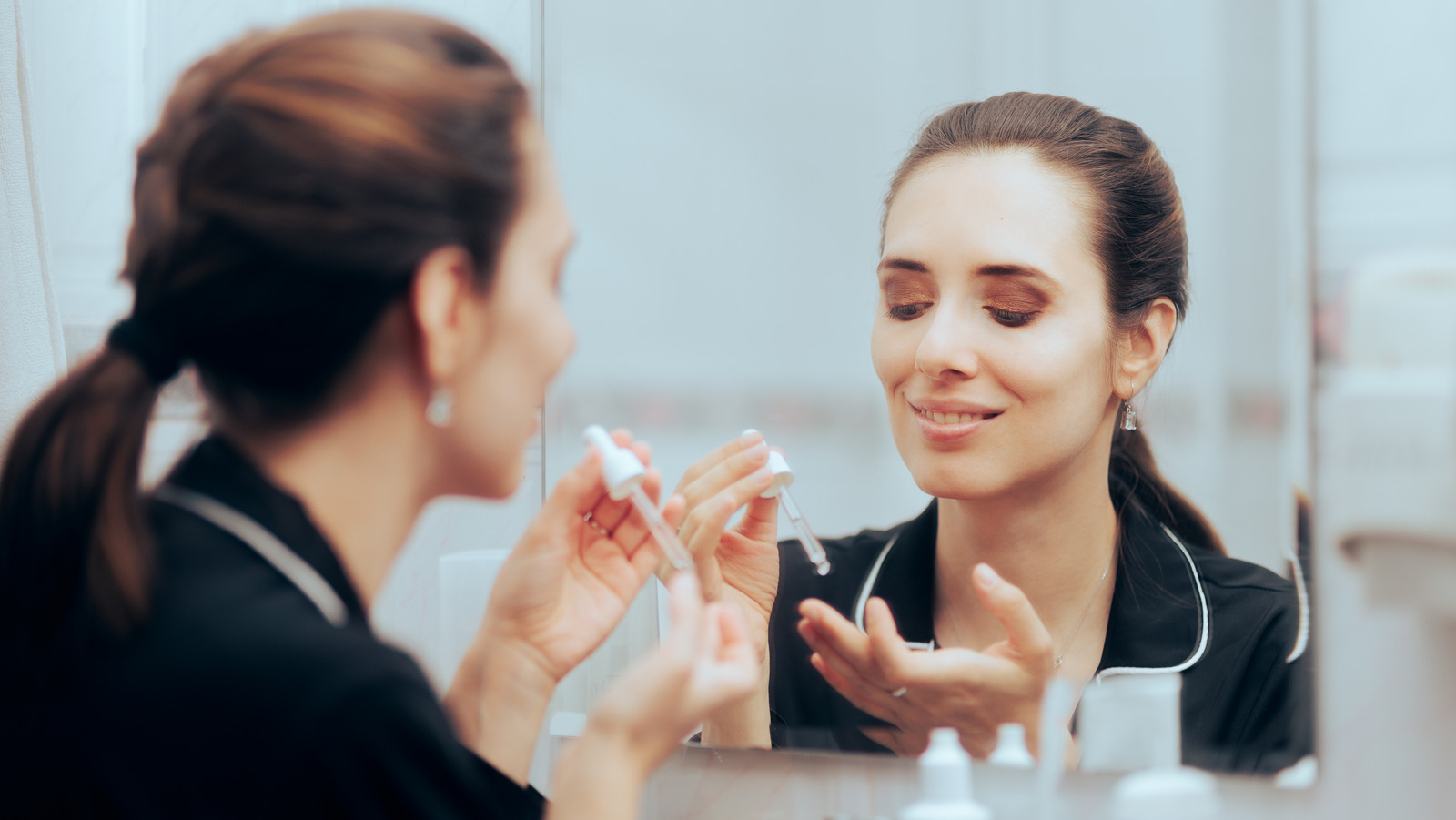 Retinol is a powerful ingredient no matter what product it's in, but according to board-certified dermatologist Dr. Susan Van Dyke, serums have more retinol concentrate due to their light consistency, per Bustle. Meanwhile, Dr. Orit Markowitz noted that creams are better because they "actually create a skin barrier that prevents moisture loss."
Now, what does this imply? Since retinol serums have higher concentrations of the ingredient, it may be the "better" option if you want to maximize the benefits. Then again, dermatologist Dr. Janet Prystowsky explained to Dermstore that serums "penetrate the skin faster and easier" because there are hardly any additional ingredients mixed in, meaning you may experience more redness and peeling. Board-certified dermatologist Dr. Sonia Batra then recommends starting off with a lower percentage until your skin builds tolerance, per Oprah. Meanwhile, since creams are on the thicker side, they're often formulated with ingredients that deliver moisture, so using them also reduces the chances of irritation.
It's worth noting, however, that retinol, regardless of if you're using a cream or serum, should be used with caution. Dr. Rina Allawh recommends doing hacks like "shorter contact time (such as applying at dinner and washing off at bedtime), mixing with a nighttime non-comedogenic moisturizer, and starting use at one-to-two nights weekly and increasing to nightly as tolerated" (via Skin Wellness).
Post source: The List