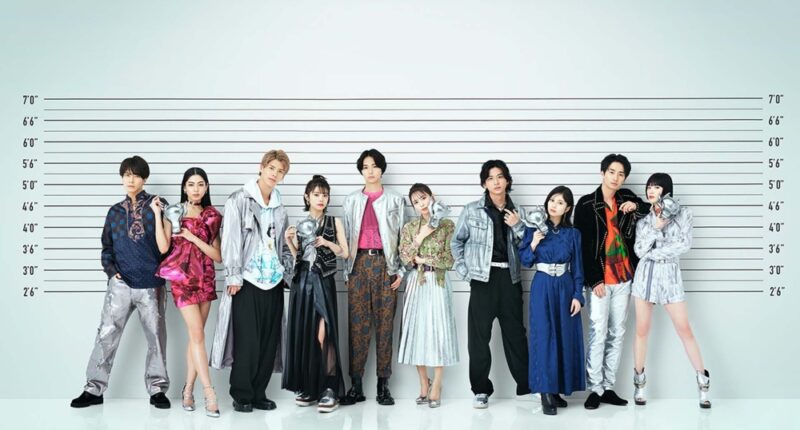 WOMEN WOLVES

Netflix is to launch a new Japanese reality show "Is She the Wolf?" which was developed with broadcaster Abema and adapted from the original show "Who Is the Wolf" which previously ran for 13 seasons. The show follows five men and five women on a quest for love through dates and a group project. However, some female participants are "lying wolves" who cannot fall in love. They must navigate the entire season without being discovered or accepting any declarations of love. It includes a diverse group of participants aged 22 to 32, including actors, artists, models, and athletes.
"Is She the Wolf?" streams exclusively on Netflix in Japan beginning June 11, with new episodes streaming each Sunday. Outside Japan, all episodes will be released on Netflix in September 2023.
A trailer can be seen here:
JURY DUTY

Indian multihyphenate Anurag Kashyap will head the main competition jury at the Sydney Film Festival, which launches on Wednesday and runs to June 18. Some 12 films are competing for an A$60,000 first prize.
Kashyap will be joined by actor Mia Wasikowska (Australia), film curator and journalist Dorothee Wenner (Germany), writer and director Larissa Behrendt (Australia) and filmmaker Visakesa Chandrasekaram (Australia/Sri Lanka).
"Our 2023 jury is a remarkable ensemble of five film experts hailing from Australia and worldwide," said Nashen Moodley, Sydney Film Festival director. "The Official Competition is rich with the world's most ground-breaking and remarkable films and filmmakers currently. Thus, our jury face a challenging decision!"
Kashyap will also present his latest film "Kennedy," which debuted last month in Cannes, at the SFF in an out of competition slot.
NEXT, PLEASE

Hybe, the talent and management company behind BTS, is planning to discover and launch its next girl group through a survival show called "R U Next." It will be broadcast on Korea's JTBC and Japan's Abema. Belift Lab, the label jointly established by Hybe and CJ ENM, announced that production through JAMM Mushroom has begun. Contestants will face seven rounds of challenges intended to test everything from their uniqueness to their genre fluidity. Belift Lab previously launched boy band Enhypen through audition program "I-Land."


Post source: variety