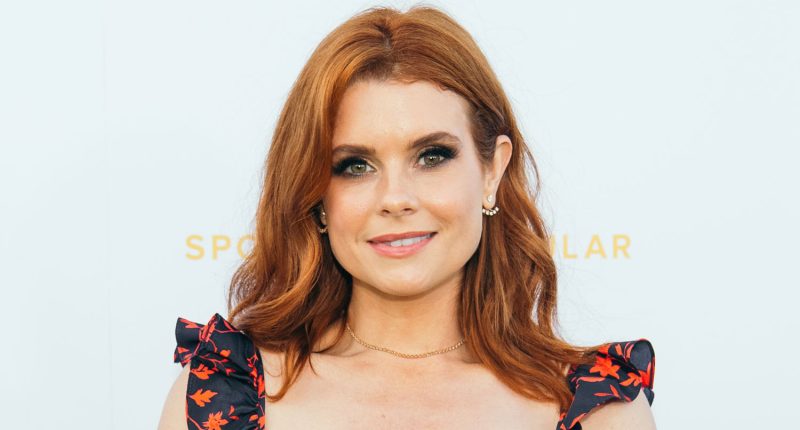 JoAnna Garcia Swisher is opening up about her decision to move her family to a small town in Georgia.
The 43-year-old Steel Magnolias actress, her husband Nick Swisher, and their two kids currently live in Lake Oconee, Georgia, which is about 85 miles southeast of Atlanta.
JoAnna first fell in love with the location in 2017 and when she started working on Steel Magnolias, she decided to move there as filming was nearby.
"I was commuting in and out of work, no problem; my husband made a million friends; and my daughters were the happiest they've ever been," JoAnna said in Southern Living's first-ever digital issue, The Dream Homes issue. "I thought, 'How could I ever deny my family this?'"
Here's what else she shared with the mag:
On making a home no matter the location: "I realized how connected I am to my spaces, whether that be my home, or if I'm settling into a hotel room for an extended stay, or my trailer at work. I lay rugs and hang art in my trailers. Everyone thinks I'm crazy, but I do."
On the only rules she has for guests at her house: "Treat it like your own when you're here. You don't have to ask for a drink; you can make yourself a snack. I just want you to feel at home."
On creating a joyful home meant to be enjoyed: "I think it's about telling your story and surrounding yourself with things that mean something, a memory. There's no real formula. It's about you and your family, or whoever occupies the space… It's the little thing—the trinket, book, picture, whatever it is—that invites you to lean in and look closer and say, 'Oh, what's this? What's that story? What does it mean?' I think that makes for a happy place—somewhere that is an extension of who you are and what's in your heart."
On falling in love with Lake Oconee and life at the lake: "The stars are so beautiful here. I find myself taking longer walks and riding my bike after dinner and enjoying this beautiful place. Things become really meaningful and intentional, even if it's just taking a nap; we're not bogging ourselves down with the chaos of life. That's not to say I'm not really busy, but there's something about being on the lake. We savor the moments more."
For more from JoAnna, visit SouthernLiving.com.




Post source: Justjared