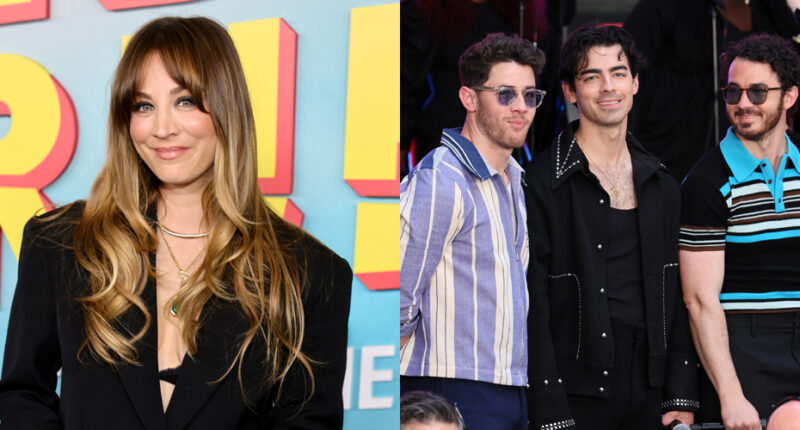 Kaley Cuoco's daughter Matilda is only three months old, but she already has a favorite band – the Jonas Brothers!
While promoting her new Peacock series, Based on a True Story, the 37-year-old actress revealed just how Matilda, whom she shares with Tom Pelphrey, got into the sibling band.
Keep reading to find out more…
"She loves the Jonas Brothers," Kaley told E! News in an interview, adding that Matilda is "obsessed" with the trio.
She added that Matilda's favorite song right now is "Twinkle Twinkle Little Star" and put out a request for the JoBros.
"If Jonas Brothers could record a 'Twinkle Twinkle Little Star' that would be really great for our household."
Kaley went on, explaining that Matilda was introduced to the brothers just by turning on some music in their home.
"We turned it on, and I thought it was a fluke, and she was listening, and then the next night I put it on in the bathroom when she was crying, and again she looked up and was listening," she says. "I was like 'oh, it's not a fluke.' She loves them."
She jokes, "This is her first crush, on the Jonas Brothers."
In a recent interview, Kaley opened up about if Matilda would go into the family business.




Post source: Justjared