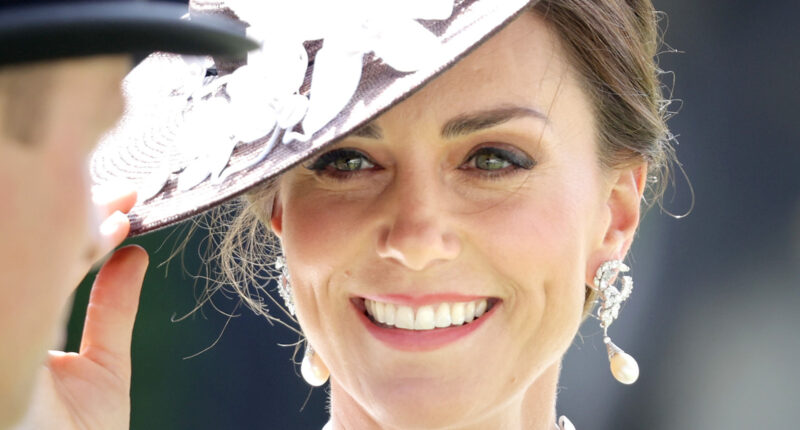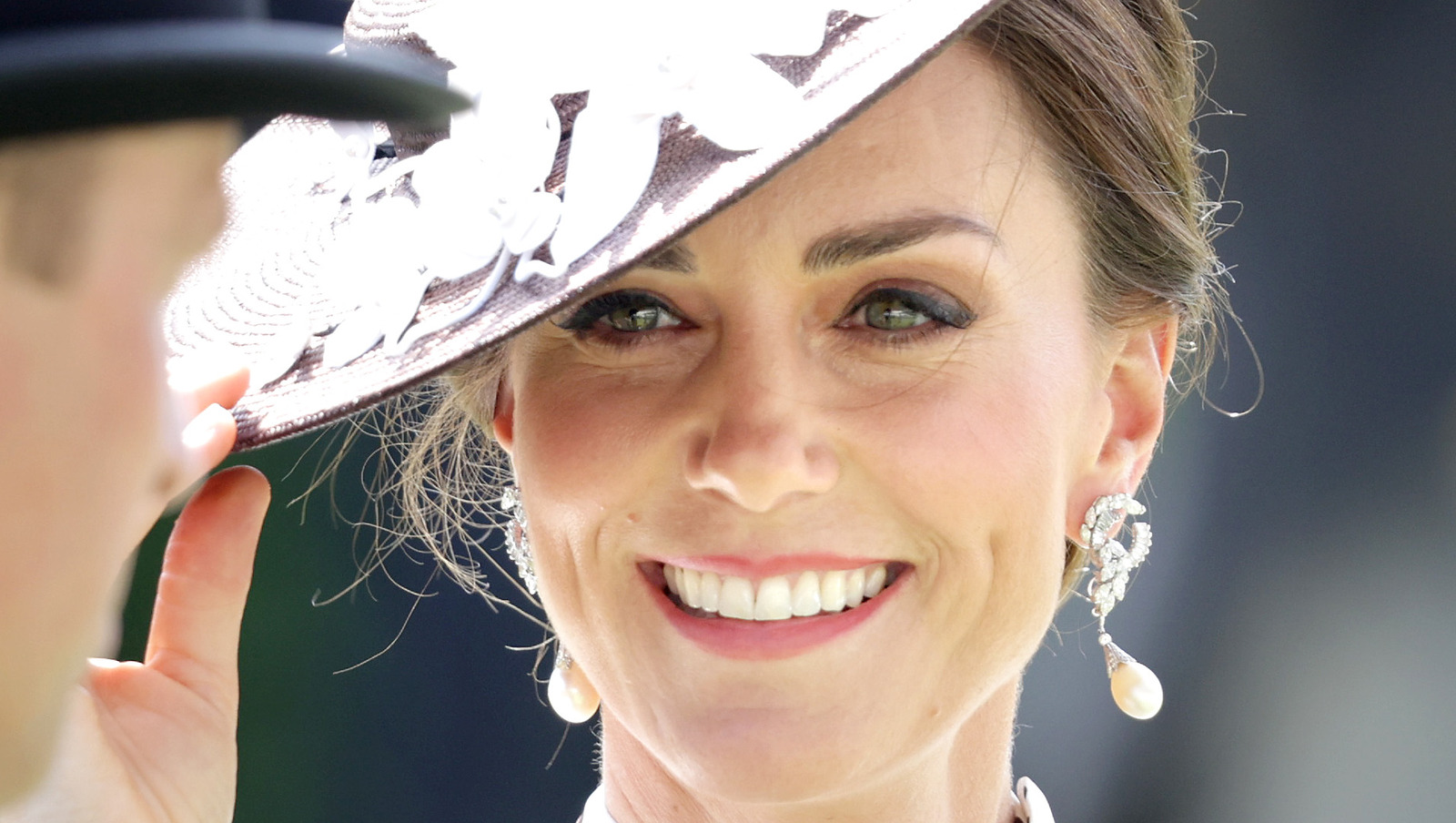 Believe it or not, this portrait is the first official joint painting of Kate Middleton and Prince William (via USA Today). The oversized image painted by Jamie Coreth was unveiled at the University of Cambridge's Fitzwilliam Museum on June 23, and it shows the pair relaxed, smiling, and gazing off to the right. As Elle points out, Kate Middleton is wearing a green lurex Vampire's Wife midi dress and the Manolo Blahnik heels that she wore in Dublin in 2020. There are no royal sashes or crowns in sight.
In all the images taken of the unveiling, Middleton is beaming when looking at the painting. Not only is it likely very exciting to see yourself in a portrait, but the portrait was painted to, well, be extremely flattering. "As it is the first portrait to depict them together, and specifically during their time as The Duke and Duchess of Cambridge, I wanted the image to evoke a feeling of balance between their public and private lives. The piece was commissioned as a gift for the people of Cambridgeshire, and I hope they will enjoy it as much as I have enjoyed creating it," Coreth said, according to People.
Prince William might be king someday, but the portrait also depicts a very put together future queen consort. 
Post source: The List