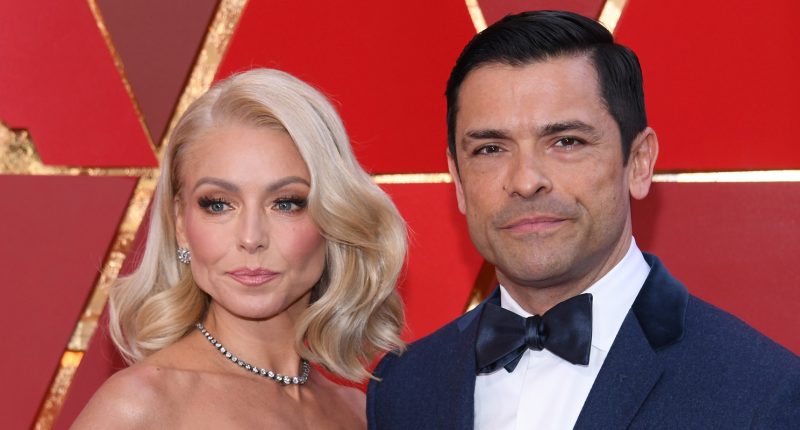 Kelly Ripa and Mark Consuelos are reflecting on some of the issues in their marriage.
The 52-year-old morning talk show host and the 51-year-old Riverdale actor have been married since 1996 and have been very candid over the years about their marriage.
During a new episode of her SiriusXM podcast Let's Talk Off Camera, Kelly and Mark recalled the early days of the marriage when he was "insanely jealous."
Keep reading to find out more…
"My biggest complaint about you over the course of our marriage, and this is not recent because it definitely changed… but you used to be insanely jealous and that was a hard pill to swallow," Kelly said. "It's very hard being married to somebody who is jealous."
Kelly then explained that Mark used to have "a perception of a scenario."
"It was our first week of marriage, because we didn't take our honeymoon until later. You were working and I went to visit you in Boston," Kelly recalled. "We went to this Italian restaurant and the waiter was like a very cute old man, he's definitely in his 70s, if not 80s. He leaned down and he said, 'And for the principessa?'"
Mark remembered the interaction and admitted that he "got upset" in the moment.
"I thought it was so cute that this little old man called me a princess, and I looked at him and I gave him my order in a very smiley way," Kelly added. "And he walked away and you picked a horrible fight."
"I remember that. Look at age 25, I was pretty insane," Mark responded. "But that jealousy thing definitely followed me for a while. I'm not jealous anymore."
Kelly went on to say that that she's "so grateful" that he's not jealous like that anymore while Mark opened up about his "character flaw."
"It's ugly. As ugly as it feels to the person who has to be on the receiving end of it, it's such an ugly feeling inside," Mark explained. "If this is any consolation, you know you're being crazy. The jealous person knows that this is wrong and it's ugly, but they can't help it."
Mark said that he doesn't know what changed to make tone down his jealousy, but did admit, "I wanted to do some work on myself and that was one of the major things that I needed to work on because it was getting in the way."
It was recently announced that Mark will be replacing Ryan Seacrest as Kelly's new co-host on Live! – find out when his first day is.




Post source: Justjared