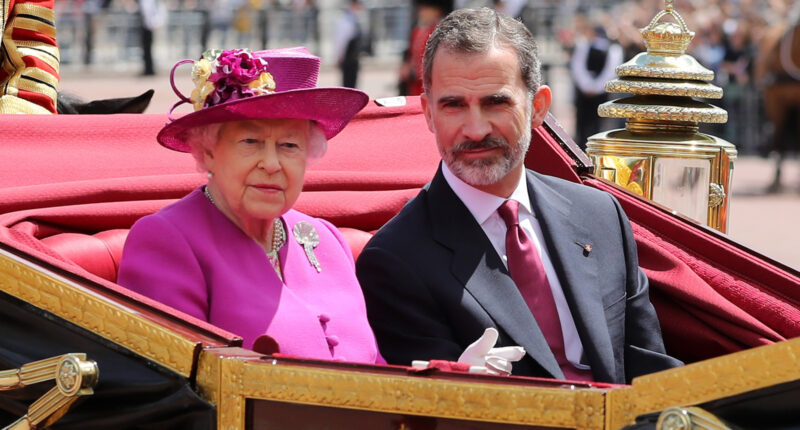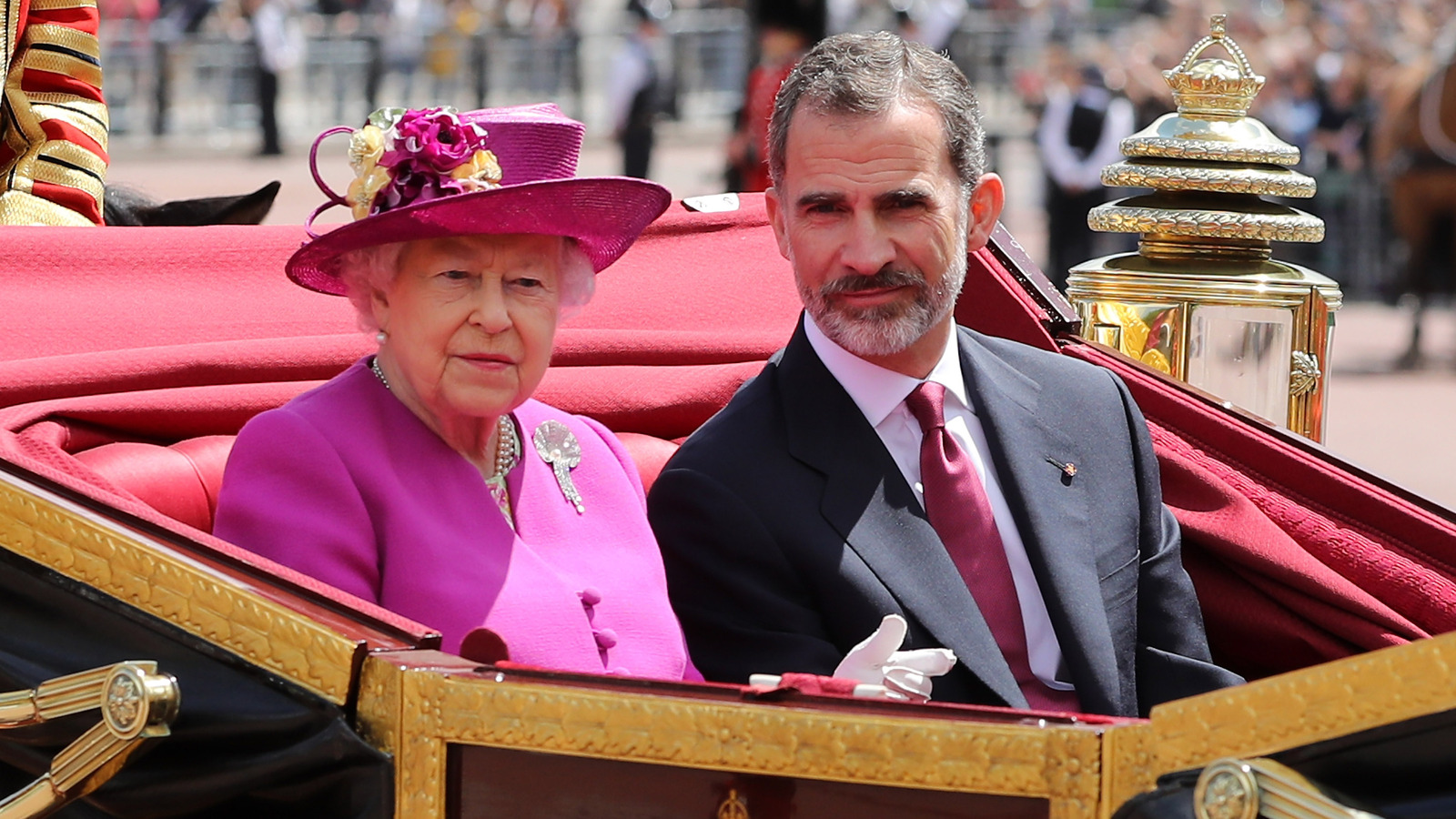 As further evidence of the closeness between the Spanish and British royal families, King Felipe VI of Spain used a special family nickname when referring to Queen Elizabeth.  After Prince Philip, Duke of Edinburgh, died in 2021, Felipe sent a heartfelt letter to Queen Elizabeth. "Dear Aunt Lilibet," wrote Felipe and Queen Letizia, per Hola! "We were deeply saddened to hear of the passing of our dear Uncle Philip."
Felipe's being allowed to call Elizabeth "Lilibet" denoted him as a close member of her inner circle. "This is a very, very personal nickname," NBC News royals commentator Daisy McAndrew explained to Today in 2021. "'Lilibet' became the queen's nickname when the queen was a toddler herself and couldn't pronounce Elizabeth." In her final years, very few people called her Lilibet as most of the royals who had used the nickname, including Elizabeth's parents, grandparents, and Philip, predeceased her.
Felipe's mention of "Uncle Philip" also denotes a family connection that goes beyond the late prince's marriage to Elizabeth. The king of Spain and Philip have a shared family tree since Philip also claimed Queen Victoria as an ancestor. His great-grandmother, Princess Alice, was Victoria's third child. In addition, Philip is related to Felipe's mother, Queen Sofia, since they're both descendants of Greece's King George I. 
Post source: The List