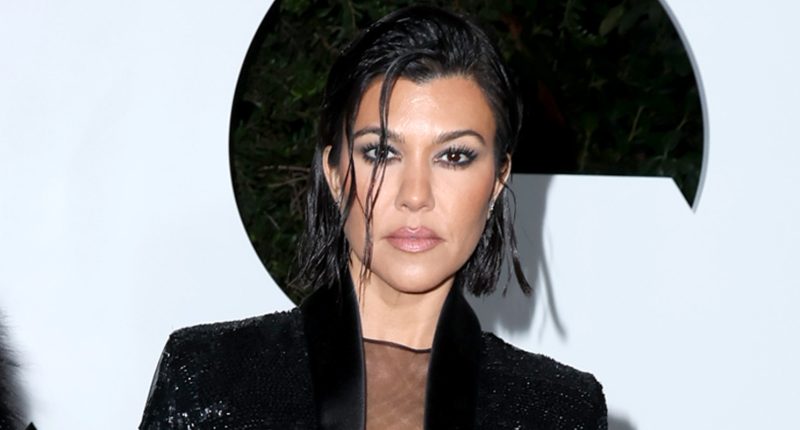 Kourtney Kardashian is addressing all of the buzz around her latest Instagram post.
On Monday (March 27), the 43-year-old reality star shared a carousel of photos featuring some shots of various bathrooms.
Some people were quick to call out Kourtney over one photo that featured tons of food all laid out on a bathroom floor.
Keep reading to find out more…
"Food in the bathroom is not the move," one user commented as another wrote, "Food on the toilet, that's nasty."
"How can you eat off a plate that's been sitting on the toilet?!" one user added, as another questioned, "Am I the only person who thinks food on the bathroom floor is disgusting?"
The photo featured plates of pancakes, strawberries, a burger, and chicken tenders.
Kourtney then took to her Story to address the comments, writing, "the comments about this photo," along with several spiral eye emojis.
It also turns out that the photo is a behind-the-scenes shot from her and husband Travis Barker's campaign for their plant-based chicken company, Daring, which she also tagged in the post.
If you missed it, Hulu debuted the teaser and announced the release date for season three of The Kardashians!




Post source: Justjared