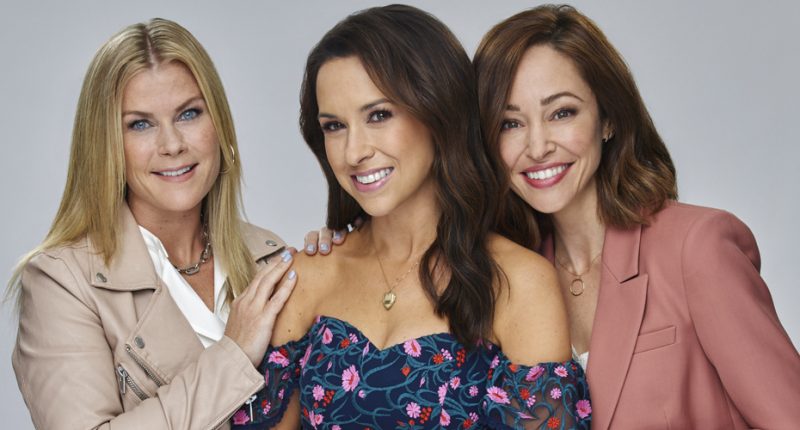 It's official – more Wedding Veil movies are on the way from Hallmark!
Star and executive producer Lacey Chabert shared the exciting news during her recent appearance on The Tonight Show – and even revealed the premiere date for the first movie!
Click inside to read more…
"We are currently filming the last and are about to actually head to Greece this weekend to film the third one, that Ali is the lead in," Lacey announced, before cheers erupted.
She added that all three actresses "are so excited to bring these characters back to life, because the movies all end with a kiss. They fall in love, and now we get to see what happens after that. There might be babies, the friendships are deeper…"
Lacey will star with Autumn Reeser and Alison Sweeney in the movies, and it's expected that all three of their love interests, played by Kevin McGarry, Paolo Bernardini, and Victor Webster will return.
She also announced the premiere date for the first new Wedding Veil movie – January 7, 2023!
The first trio of movies debuted in January and February in 2022, with best friends Avery, Emma and Tracy finding love through art and a very special wedding veil.
Stay tuned for more details on the movie!




Post source: Justjared