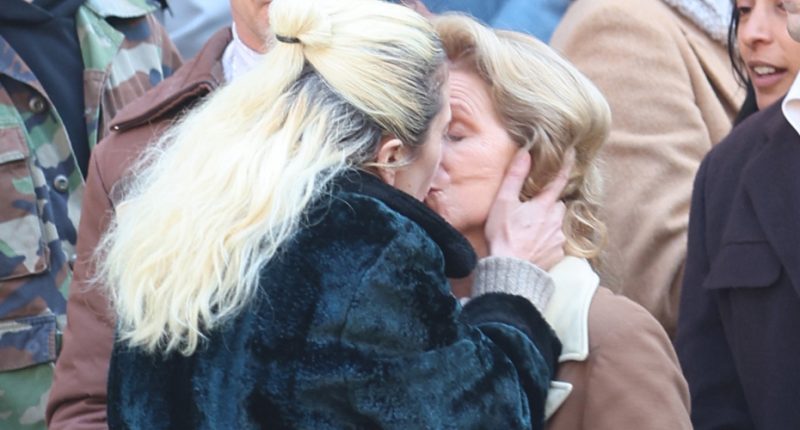 Lady Gaga is back in action as Harley Quinn, and she's doing some lip locking on set!
The 36-year-old A Star Is Born actress and singer-songwriter was seen filming scenes once again over the weekend on Sunday (March 26) in downtown Manhattan at the Supreme Court building alongside co-star Joaquin Phoenix for the upcoming Joker: Folie à Deux in New York City.
At one point during filming, Gaga was seen grabbing the head of a woman in the audience and pulling her in for a kiss.
In another scene, Joaquin's titular character was seen being escorted away by police cars inside a correctional Gotham Police van.
Joker: Folie à Deux will reportedly be a musical, and is scheduled to be released in theaters on October 4, 2024.
Check out all of the photos from the set…




Post source: Justjared