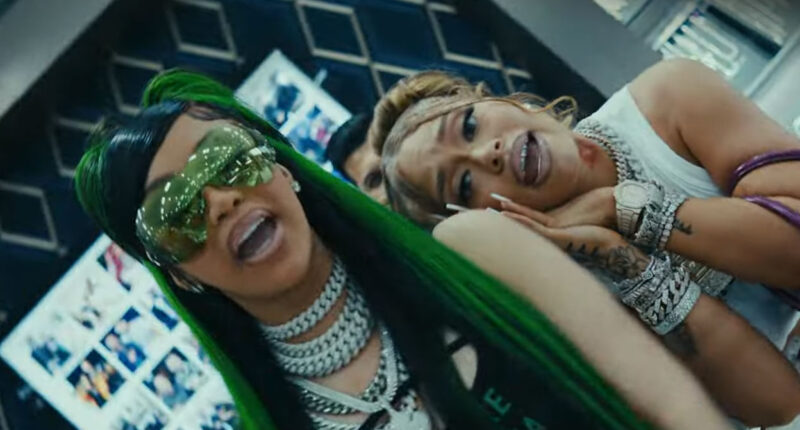 Latto and Cardi B have released their new collaboration!
"Put It On Da Floor Again" is the brand new song from the popular rappers and the official video is already out as well.
The song "Put It On Da Floor" was originally released after Latto's appearance at Coachella back in April and now the remix features Cardi. The original song has over 15 million streams worldwide across all platforms and has over 250,000 TikTok video creations and counting.
Cardi raps on her new verse, "Put a ribbon on me, I been actin' brand new / I ain't smokin' on no za', lil' bitch, I'm smokin' on you / Put your bestie in a pack and now I'm smokin' her too."
Latto raps on the chorus, "I done done it all (Tuh), feel like Shawty Lo (Tuh) / Laughin' to the bank (Tuh) but shit is not a joke (Tuh) / Say she got a problem? (Tuh) Imaginary smoke (Tuh) / Bitches said it's up (Tuh) then put it on the floor (Tuh)."
Head inside to listen to the new song…
Listen to the song below and download it now on iTunes!
Read the full lyrics below!




Post source: Justjared