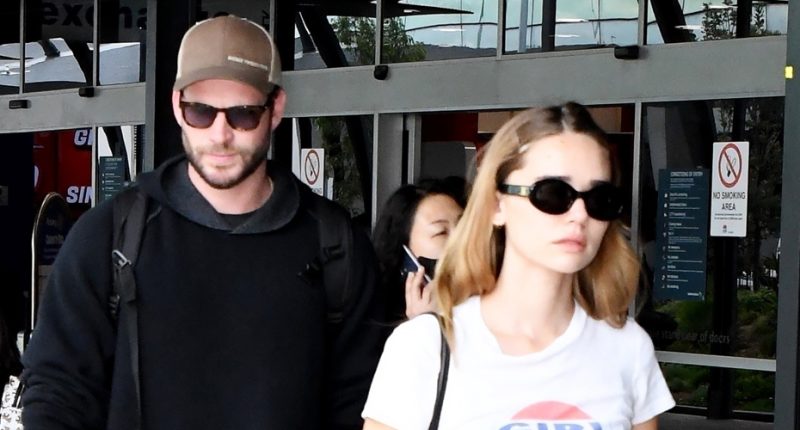 Liam Hemsworth and girlfriend Gabriella Brooks are back home in Australia.
The 33-year-old Hunger Games star and his girlfriend looked casual as they exited the airport in Sydney, Australia on Monday (February 6). They have spent the last few weeks in Los Angeles, where they were spotted on a shopping spree late last month.
It appears that the trip was at least partly so that Liam could film content for his new movie Lonely Planet. One scene at the beach involved filming with an unexpected co-star.
Their trip back to Australia comes as Miley Cyrus remains at the top spot on the Billboard Hot 100 for a third consecutive week with her breakup anthem "Flowers."
The song, which many believe is about Liam, tied the record for Miley's longest run atop the chart. She previously pulled off the feat with "Wrecking Ball" in 2013. So far, these are her only two tracks to hit the pinnacle position.
If you missed it, there's a truly wild rumor flying around about Miley, Liam and Gabriella.
Scroll through all the new pics of Liam Hemsworth and Gabriella Brooks in the gallery and press play on "Flowers" below…




Post source: Justjared