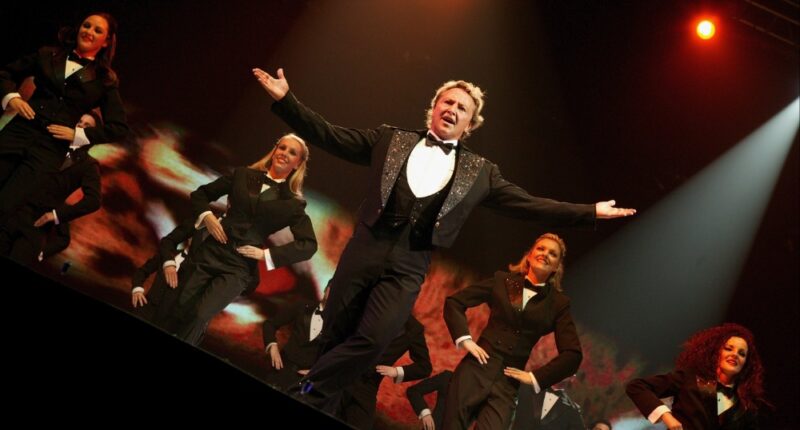 "Lord of the Dance" star Michael Flatley is set to be the subject of a new in-depth feature documentary titled "The Billion Dollar Dancer."
Following Flatley's life and career from his humble beginnings as the son of Irish immigrants in Chicago to becoming one of the world's most famous dancers, it will cover everything from bullying to boxing — plus his love of fast cars and his battle with cancer — through archive footage and interviews with the dancing sensation himself.
The doc, which is set to be directed by Ryan Suffern ("Jazz Fest: A New Orleans Story"), will also follow Flatley in the present as he launches a new show and oversees the 25th anniversary of "Lord of the Dance," the Irish dancing spectacle that brought him to global attention.
Flatley first found himself in the public eye after creating "Riverdance," which debuted during the intermission of the Eurovision Song Contest in 1994 and ended up eclipsing the actual competitors that year.
But while developing "Riverdance" into a full-length show Flatley was unceremoniously fired on the eve of the show's debut, leaving him broke and on the brink. He rose from the ashes to come back with "Lord of the Rings" before going on to create other shows including "Feet of Flames" and "Celtic Tiger," selling out stadiums across the world and breaking box office records.
Tommy Gordon and Richard Wylie produce for Lorton Entertainment and Trevor Birney and Jim O'Hagan produce for Fine Point Films.
"I'm proud to be able to share my story with the world," said Flatley. "It's a peek under the hood at what it took to be where I am today. There were so many times growing up when I thought I had reached the end of the road, but the challenges made me who I am. More than anything, I want to inspire young people in all walks of life to never give up on their dreams."
Director Ryan Suffern said: "As two Chicago boys with Southside ties, I could not be more thrilled to be making this documentary on Michael Flatley's remarkable life. His story is truly an inspired one, and I'm grateful to be a part of bringing it to the screen."
Julian Bird, CEO of Lorton Entertainment added: "We are thrilled to be working with Michael Flatley on his fascinating and inspiring story. At Lorton we have been privileged to work on amazing stories with global icons and we are looking forward showing the world the real Michael Flatley."
Variety revealed in June that Flatley is also developing a scripted project about his life with StoryFirst.
Post source: variety