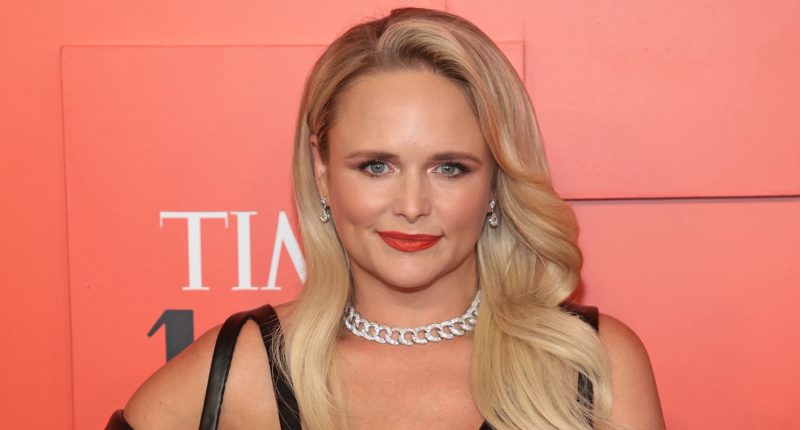 Is Miranda Lambert ready to give acting another try?
If you didn't know, the 39-year-old country singer made a guest appearance on Law & Order: SVU back in 2012 where she portrayed an actress who claimed to be assaulted by a TV producer.
In a new interview, Miranda addressed the possibility of making a cameo on Yellowstone after eagle-eyed fans noticed posters of her on the show.
Keep reading to find out more…
In a few scenes of Yellowstone, fans pointed out that there were a few posters up of Miranda from her 2009 album Revolution.
"My baby posters … I was, like, 19 in that picture," Miranda told Entertainment Tonight when the topic of Yellowstone was brought up.
Besides just her posters being featured on the show, Miranda has previously talked to Yellowstone co-creator Taylor Sheridan about using her songs.
"I actually was at a thing in Texas, Taylor Sheridan got a Texas Medal of Arts and I did as well," Miranda recalled. "So we got to talk about, you know, this lifestyle… I was pushing my songs for the show. I was like, 'I have some tunes, man, here they are!'"
As for if she would appear on Yellowstone or one of its spinoffs, Miranda said, "I've never been an actress. It's not my favorite thing. I've done one thing and it was probably the one. I'm not saying I won't ever do it again. But if I can play myself… that's a little bit easier on me."
A few weeks ago, there were some rumors swirling that Yellowstone might be coming to an end.




Post source: Justjared