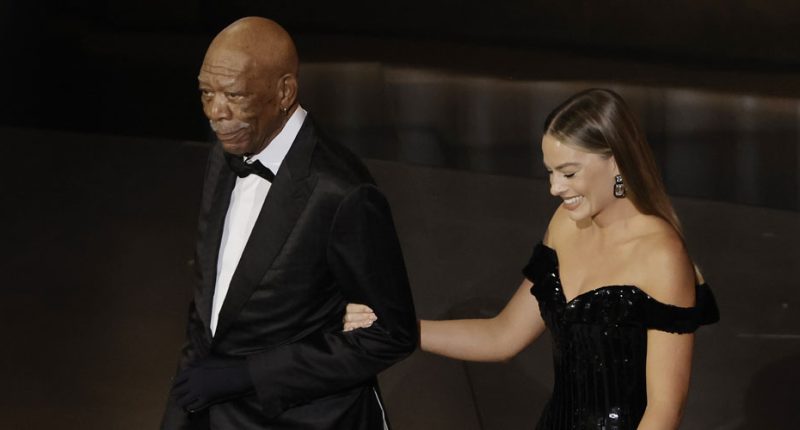 Morgan Freeman just made an appearance on stage at the 2023 Academy Awards on Sunday (March 12) at the Dolby Theatre in Hollywood.
Fans on Twitter grew concerned when they saw him wearing a glove on one of his hands.
Well, it turns out, this is common for Morgan. He often wears a glove on his left hand and it's for an upsetting reason.
Keep reading to find out more…
In 2008, Morgan was involved in a serious car accident.
"They had to use the jaws of life [hydraulic cutters] to extract him from the vehicle," a newspaper editor said at the time. "He was lucid, conscious. He was talking, joking with some of the rescue workers at one point."
His car apparently flipped over several times and he had to be airlifted to a hospital.
"I suffered nerve damage and it hasn't gotten better. I can't move it," he told People in an update in 2010.




Post source: Justjared