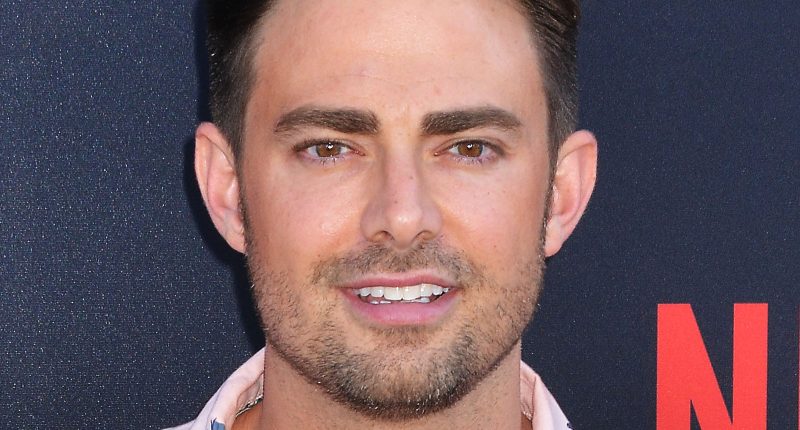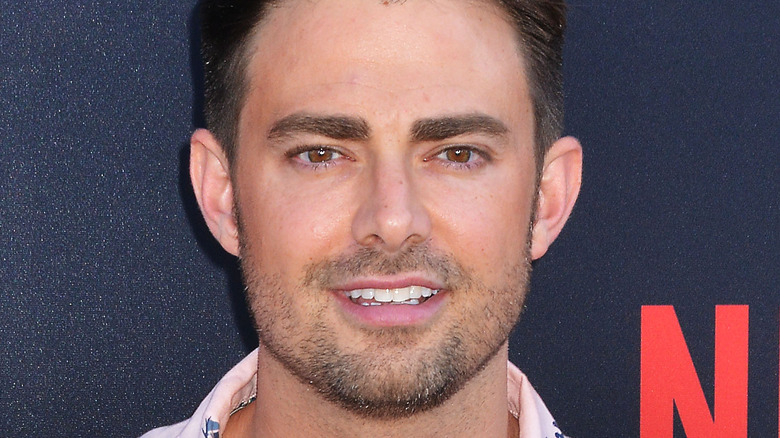 Tsuni-USA/Shutterstock
Hallmark Christmas movies are the perfect opportunity for actor reunions. With such a massive pool of stars to choose from, plenty of the networks' regulars have worked with one another on other projects. It's all about finding the right movie to make it happen, and that can take a while. Take Nikki DeLoach and Jonathan Bennett, for example. Both actors had roles on the show "Awkward," but they didn't get to work together on the series, but DeLoach is hopeful that they might get the chance in the future.
Both stars have Hallmark Christmas movies for the season, with Bennett starring in "The Holiday Sitter" and DeLoach's role in "The Gift of Peace." It's not the first time DeLoach has had to wait a while to work with a co-star either. She and her "The Gift of Peace" co-star Brennan Elliott have been dying to work together for ages and only just made it happen. So there's hope for DeLoach and Bennett yet.
During an exclusive interview with The List, DeLoach described what kind of movie she wants to do with Bennett and chronicled her journey toward working with Elliott.
A team-up that wouldn't be awkward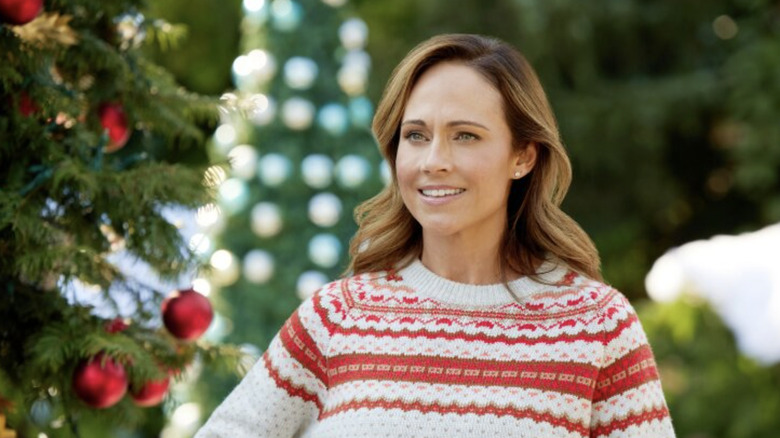 Hallmark
On whether or not she would like to do a Christmas movie with Jonathan Bennett at some point, Nikki DeLoach immediately hopped on board the idea. "Oh, of course. I would love to do a straight-up comedy with Jonathan. That would be fun to do that with him," DeLoach said. "He's so funny too. We would have a lot of fun together coming up with bits and shtick and all sorts of things." 
She particularly loved the idea given that the duo didn't have a chance to work together on "Awkward." DeLoach explained, "It would be great to be reunited, because my character didn't get to work with him on 'Awkward' because he was working with the younger kids, so … We missed that opportunity." 
Brennan Elliott reassured her, "It'll happen." DeLoach responded with, "Hopefully, we'll get it in our world." Is anyone else dying to see this movie now?
A partnership a long time coming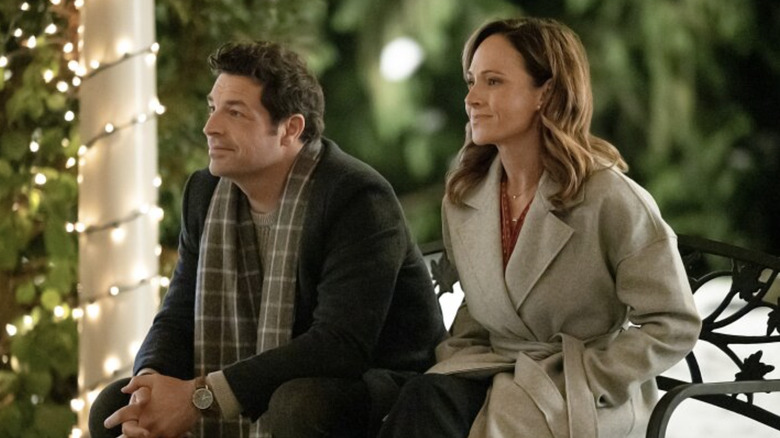 Hallmark
At Brennan Elliott's comment that he wants to watch that one night, Nikki DeLoach said, "Are you kidding? When we first got the email that we [DeLoach and Elliott] were working together, we were at the Christmas convention in Pasadena." She added, "The second he came up and goes, 'Hey, we got an offer. It's you and me,' I thought it would be [a] comedy because both of us do comedy. The next day, he comes in and goes, 'Did you read that script? It is not a comedy.' I was like, 'What?'" Their film "The Gift of Peace" is a grief-centric film, so it's anything but a comedy — but it's an important story nonetheless.
Elliott said, "We've been wanting to work together for a few years," and DeLoach confirmed, "Forever." Of course, in this industry, they have more than a few mutual friends and career connections. Elliott explained, "She's worked with friends of mine, and I've worked with people that she knows."
That's a pretty common occurrence in the world of Hallmark. "That's the great thing about Hallmark, because you [have] a chance to work with a diverse group of people, but we had [done] passing projects, and [it] just didn't happen," Elliott explained. "When it happened, I didn't even read it. [Casting director] Penny Perry said, 'Nikki's going to probably do it. We have in an offer to her.' I go, 'Well, then I'll do it—'" Deloach cut in, adding, "Same, both of us."
"The Gift of Peace" premieres Saturday, December 10 at 10 p.m. ET/9 p.m. CT on Hallmark.
Post source: The List