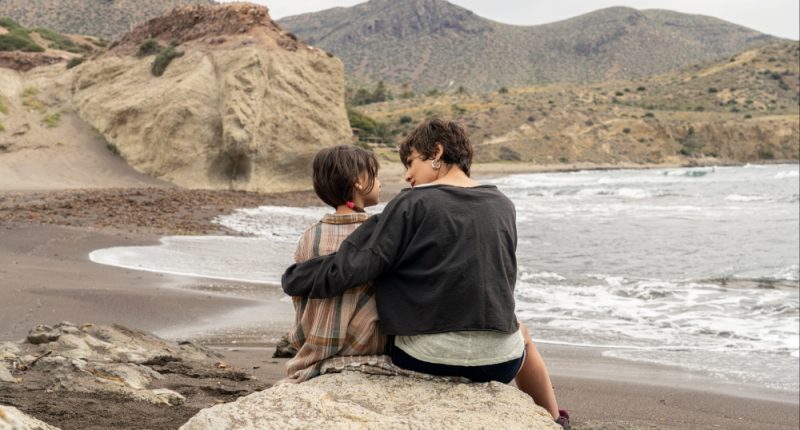 Mixing two parts maternal melodrama, one part fugitive thriller, and finishing with a precocious, child-actor twist, Nippon TV's "Mother" format has proven an irresistible international cocktail, driving remake rights and series exports across the globe. Taking a victory lap of sorts at this week's Series Mania Forum, Nippon TV's director of international business development Yuki Akehi joined Spanish producer Eduardo Galdo to unpack this format-sales phenomenon.
Created by Yuji Sakamoto and initially commissioned for broadcast in 2010, "Mother" follows a thirtysomething schoolteacher who feels her first ever pangs of maternal instinct when confronted with an 8-year-old pupil from an abusive home. Instinctively absconding with the girl and heading out on the lam, the new fugitive and her willing charge forge deep bonds beyond a legal framework.
"It's universal," says Eduardo Galdo, who developed the Spanish remake "Heridas" for broadcaster Atresmedia. "Like a modern-day Hans Christian Andersen tale, the story shows different versions of motherhood. There's cruelty, but it's very human, and you empathize with all the characters, even the [child's abusive biological mother]. You forgive her."
In 2017, the series' initial, Turkish remake "Anne" kicked off a flurry of format sales, leading to subsequent versions in South Korea, Thailand, China, Ukraine, France and most recently Spain, with the promise of more to come. Creatives in each market could tailor to particular tastes and hit different notes of emphasis while building on shared (and almost biblical) foundation that contrasts two opposing maternal figures and connects them through a child.
Nippon TV's Yuki Akehi credited the format's push-and-pull between manhunt and melodrama as a ratings accelerator, sharing data that saw broadcast viewership increase with each weekly installment. She also noted that in most territories, the child lead offered young performers a breakout role while activating viewers' protective instincts. Thoughts of the young girl's plight could even drive a gruff London cabbie to tears, Akehi added. (Just how the man got access to the Turkish version was a more open question, she granted).
As if to prove that thesis, the session closed with a flurry of buyer chatter as eager attendees tossed questions back and forth. Could the format work with fathers instead? What about grandparents? Where could it travel next?
Eagerly fielding those questions, Nippon TV used the presentation (and this year's wider Series Mania Forum) to launch its newest format: the reincarnation comedy "Rebooting." Like "Groundhog's Day" with a more overt Buddhist twang, the format follows a young woman given the chance re-do things from the start – and then do so over and over again – in order to guarantee for her soul a more choice reincarnation.


Post source: variety