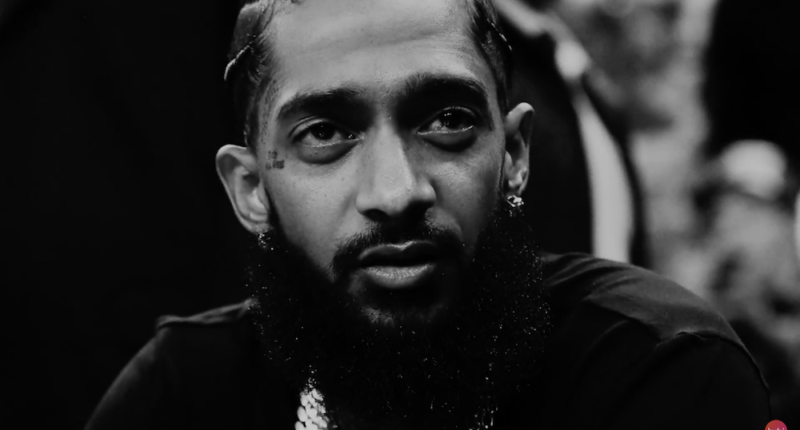 Fox's Tubi and Dan Abrams' Law&Crime have teamed up on a true-crime series, "Behind the Crime." The limited series will launch Sept. 20 with an episode about the 2019 murder of rapper Nipsey Hussle.
Per the show's logline, "Behind the Crime" "dives deep into the inner workings of the justice system with gripping cases that give viewers unfiltered access with real case footage." Each installment "examines the crime from the investigation, to the trial, and ultimately, the verdict as told from the intimate perspective of those closest to the case– the legal teams, jurors, and law enforcement, as well as the family and friends of the victims and the defendants."
Following the Sept. 20 premiere, "Behind the Crime: The Nipsey Hussle Murder," which follows "the murder trial, story, and case of rap icon and street legend Nipsey Hussle" and is told using accounts from the people involved and "real footage from the tragic event," later episodes include: "Killer Ex-Boyfriend," which centers on the case of Wisconsin father Zachariah Anderson, who was convicted of murdering his ex-lover's new partner, and "Self Defense or Slaughter," which follows NFL player Travis Rudolph, who claimed self defense under Florida's Stand Your Ground Law after a double shooting.
"Tubi's 'Behind the Crime' provides our true crime fandom with unique stories of the highest stakes told through real and compelling footage," Tubi chief content officer Adam Lewinson said. "Dan Abrams and his Law&Crime team bring their singular expertise to this series which builds upon our deep catalog of true crime and unscripted content currently available on the platform."
Law&Crime president Rachel Stockman added: "We are excited to partner with Tubi on this incredible series which will take viewers right inside the heart of these emotional, gripping true crime stories."
"Behind the Crime" is executive produced by Abrams, Stockman and Law&Crime's executive vice president, scripted and unscripted development Melody Shafir, and Stacey Young, who serves as showrunner. Ron Marans is a producer.
Watch the trailer for the new series below.
Post source: variety