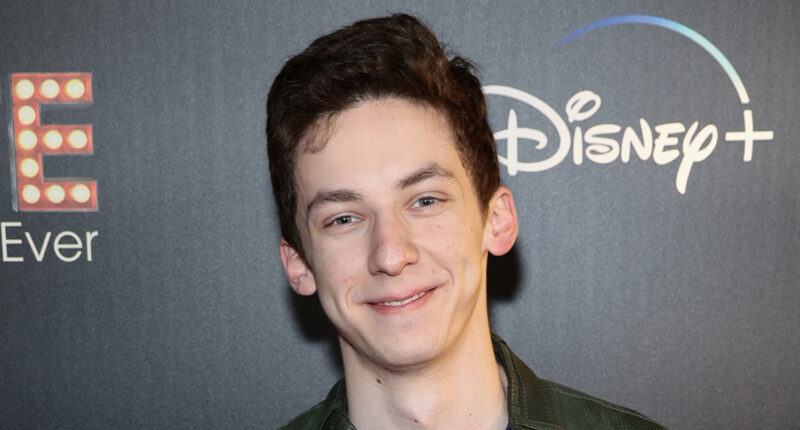 Andrew Barth Feldman is already a big star in the Broadway community and now he's about to go mainstream with the release of his new movie No Hard Feelings.
The 21-year-old actor is also preparing for the release of his debut album and he has dropped his new song "The College Breakup."
Andrew wrote the song in his dorm room while studying as a first semester freshman at Harvard University. He had just fell in love with someone and then mutually agreed to take a break while attending colleges on opposite coasts.
"'The College Breakup' is about that seemingly-mature-but-actually-naive thing that so many of us do when we go to college, cut off our relationships from our past life to make way for the new. There's a longing that results from that, that we try to keep pent-up, but it always claws its way out one way or another," Andrew said about the song. "Everybody at every stage of life has had some kind of college breakup, whether it's been an actual breakup for college or just letting go of someone you love because of circumstances. I'm really hoping that this track lets them hang out with that longing for a little bit and feel all the joy that can come with it."
Andrew is best known for winning the National High School Musical Theatre Award as a high school sophomore and then landing the title role in Dear Evan Hansen on Broadway. He has appeared in Disney+'s High School Musical: The Musical: The Series and the Netflix movie A Tourist's Guide to Love.
The new movie No Hard Feelings, also starring Jennifer Lawrence, hits theaters on June 23.
Listen to the song below1




Post source: Justjared