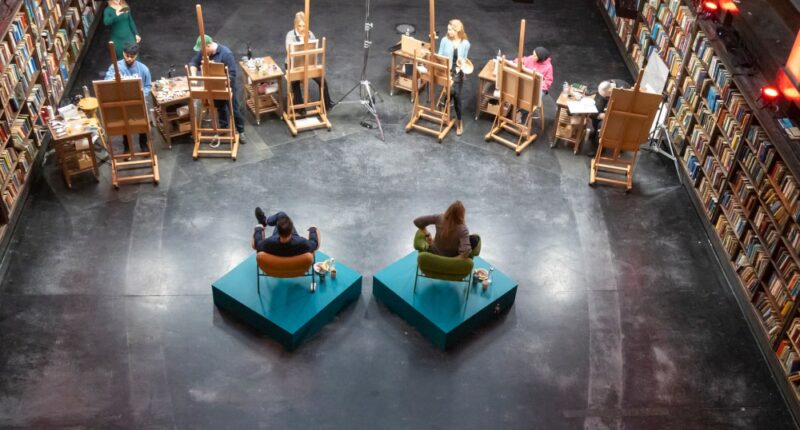 "Portrait Artist of the Year," the popular U.K. entertainment format that will celebrate its 10th birthday on Sky Arts with Dame Judi Dench on Sept. 30, is set for a Norwegian adaptation to be produced by Nordisk Banijay.
Created by U.K. outfit Storyvault, "Portrait Artist of the Year" is an art competition series which gives aspiring artists an opportunity to paint a star from an illustrious cast of celebrity sitters, including actors, authors, sportspeople and musicians.
The Norwegian deal, negotiated by Banijay Nordic, will see Nordisk Banijay producing a first season for NRK. All six episodes of the Norwegian version will be recorded in museums across the country.
The top-rated show will also return to Denmark for a fifth season, where Banijay-owned label Mastiff Denmark is producing for the broadcaster DR1.
The show will celebrate its 10-year anniversary on Sky Arts will a special episode that will see the winner of each series returning to paint Dench. This year's winner will receive a £10,000 commission to create a portrait of Dr Jane Goodall, the conservationist and ethologist, to be exhibited at the U.K.'s National Portrait Gallery in December.
"Storyvault has created a masterpiece format with 'Portrait Artist of the Year' and it's brilliant to partner on the international roll-out," said Lucas Green, CCO of operations at Banijay. "These latest deals from Nordisk Banijay for NRK, and Mastiff Denmark for DR1; along with the 10th anniversary celebration in the UK, are testament to how adaptable, joyful, and accessible this show is." Green said the series cultivate values that are "perfectly aligned with what many broadcasters are looking for right now."
Sam Richards, Storyvault's co-founder, said "Portrait Artist of the Year" has been "responsible for shining a light on over 800 emerging artists internationally, many of whom have gone on to much wider success." 
Headed up by Erlend Røeggen, Nordisk Banijay is behind a range of reality, entertainment, and factual hits, including "71 Degrees North" and "All Against 1." Mastiff Denmark, meanwhile, is headed by Kristian Farcin-Leth and produces local versions of global formats like "Starstruck" and "Good Luck Guys," as well as creats new IP's such as "Drag Me Out."
Post source: variety