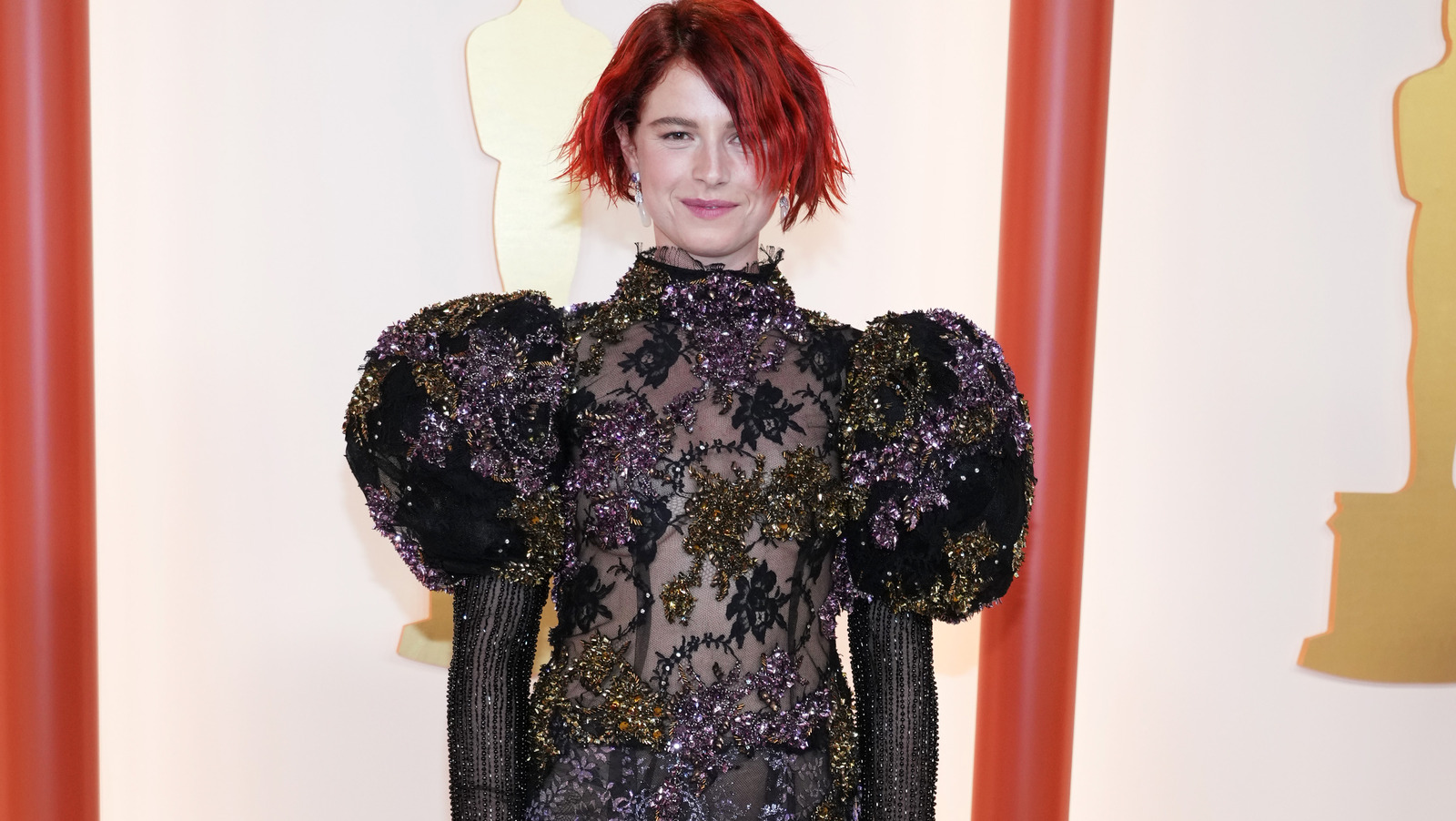 The 80s were a unique era in fashion, to say the least. It somehow managed to include preppy chic, power punk, neon spandex exercise gear, and lace miniskirts. The Reagan years were also famous for the over-the-top couture we saw on "Dynasty" and "Dallas": glitzy fabrics held up by massive shoulder pads and puffy sleeves. That style spilled over to the real world, as women wore shoulder-heavy power suits to the office and forced their bridesmaids into gowns with arms that threatened to swallow them up. 
Style settled down in the decades that followed, as excess became less appealing. That's not to say there haven't been flops in recent years — the low-rise jeans and ultra-mini skirts of the early 2000s are best forgotten — but at least the world could rest assured that the Alexis Carrington look was gone for good. Then the 2023 Oscars came along to say "Not so fast." Alongside the form-fitting sheaths and elegant princess skirts were '80s-throwback looks like Angela Bassett's red-carpet gown. She would look amazing in a garbage bag, of course, and the purple color was stunning, but the oversized sleeves were just too much. Still, they paled by comparison to Florence Pugh's puffs, which looked like the toilet paper concoctions the guests put together at bridal showers. Then there was Fan Bing Bing, who was to die for in green, but it looked like the dress was wearing her (not the other way around). 
There were other trends on view during the awards, such as the rosettes donned by the likes of Nicole Kidman and Halle Berry. But the fashion fails definitely belonged to the retro gowns, proving that not everything old deserves to be new again. 
Post source: The List