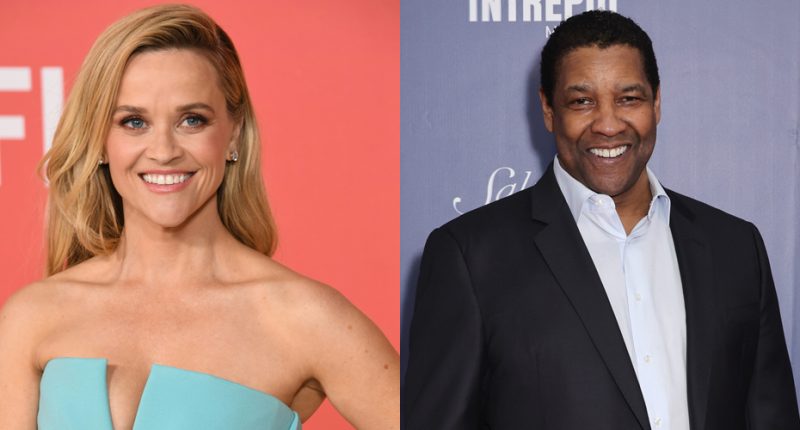 Reese Witherspoon is opening up about her "full circle" moment with Denzel Washington.
While promoting her new movie, Your Place Or Mine, the 46-year-old appeared on Jimmy Kimmel Live! where she told the story about how she was an intern on one of his past movies – and ended up ruining his Porsche!
Keep reading to find out more…
Reese served as a pre-production intern on his film, Devil in a Blue Dress, which came out in 1995, where her job was to park the cars of the cast and crew – including Denzel's Porsche.
"Whenever Denzel came in, I had to park his Porsche. Which is not a good idea for a 17-year-old kid with a brand-new drivers license," she stated. "Oh my God, I stripped all the gears, it was terrible."
This isn't the first time Reese had told the story, and Denzel had heard of it – which is why the last time they saw each other, he delivered a full circle moment for her.
"But the funny story is I saw him a few years ago at a wedding," she recalled. "And he's like, 'I heard you tell this story about how you used to park my Porsche.' And I was like, 'Yes, I did.' And he's like, 'But, did you know, your costumes for Water for Elephants, who took them in and out of your trailer?' No, I have no idea. He's [like], 'My daughter.' "
Check out Reese's appearance below!




Post source: Justjared