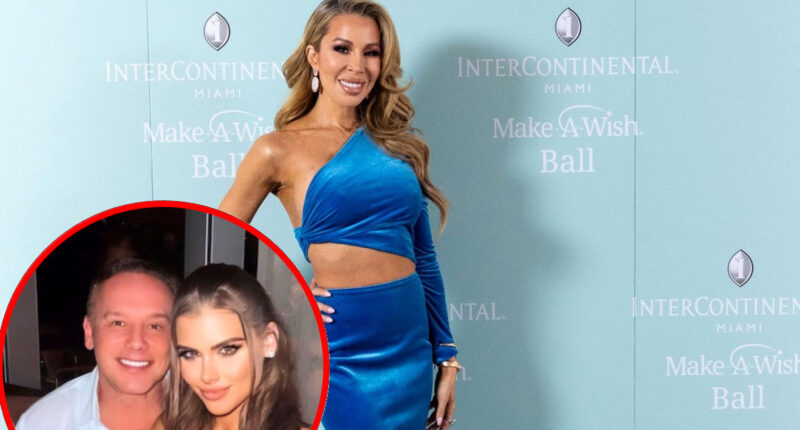 Lenny Hochstein claimed "seeing me happy" has "always been painful" for his ex Lisa Hochstein amid their contentious divorce. Meanwhile, the Real Housewives of Miami star accused him of posting a family cooking night with their kids and his girlfriend Katharina Mazepa "out of spite" to "taunt" Lisa after she moved out of the home.
After the recent move, Lenny accused his ex of essentially emptying out the house, a claim that Lisa denies.
In a comment shared by @allabouttrh on Instagram, Lenny responded to a fan who wrote, "I'm glad you're happy, but I can't help to feel bad for Lisa. This must be so painful for her."
Lenny then expressed, "You're right. Seeing me happy has always been painful for Lisa."
Around the same time, Lenny posted a photo of himself with his two kids making pizza together. In the caption, he gave a "special thanks" to his girlfriend, calling her "master chef @katharinanahlik."
Afterward, Lisa shared her suspicions about the post.
"I'm betting they do this out of spite. Lenny rarely posts on his Instagram. It's a game. Trying very hard to taunt me with the home I helped build and design, the place [I] raised my kids in. I only moved out about a week ago and they moved [in] the same day or day after. I'm sure that didn't confuse my kids at all," she wrote sarcastically, via @byewighellodrama on Instagram.
The star added, "Another few things I will point out is the car she shows off in was mine to drive. ♻️♻️♻️♻️What woman would go this far to taunt the current wife and mother when I've done nothing to her? The desperate instagram page that was made for 'the hochstein Halloween ball' has photos of them looking like a couple from 2020."
Lisa concluded her comment, "I see no empathy or compassion. That house definitely doesn't look 'cleaned out'. The lies are out of control and I will continue to defend myself."
In one comment, Lenny denied ever "throw[ing]" the kids "out of my house," and he clapped back at fans calling out the narrative that Lisa emptied the home.
"Looks like you were left with more than just a mattress and fork?" wrote a fan, following his kitchen post.
"You may not be aware of this," Lenny responded, "but it's possible to go out and buy things that had to be replaced."


Post source: RB