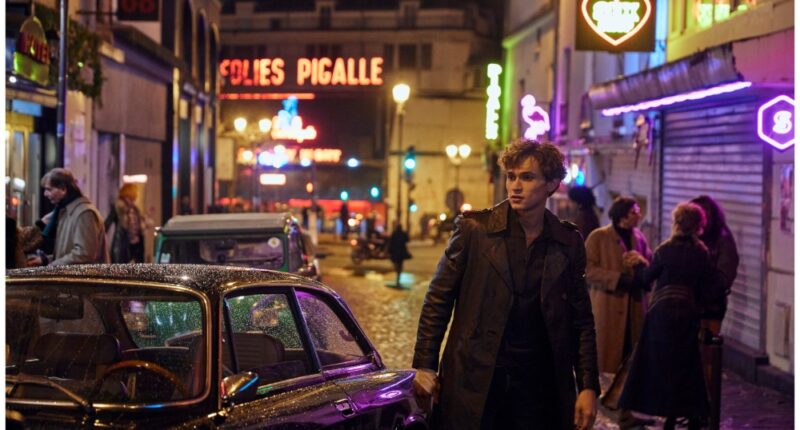 Netflix on Tuesday unveiled four new Italian originals – two feature films and two series – that confirm its continued investment in Italy as local subscribers grow. The new projects also bolster the fact that the bulk of the streamer's Italian productions are not high end and have a primarily local focus.
During a Rome presentation Eleonora Andreatta, affectionately known as Tinny, who is Netflix's VP of Italian originals, said that Netflix remains "committed to our investment in Italy and Italian stories with conviction, continuing our long-term commitment to the country and its creative community." 
Andreatta, who owing to having caught COVID-19 was speaking remotely to the packed room, described Netflix's lineup as being characterised by "Authentic stories, able to speak to the present [and] about the present and [which can] emotionally touch the audience on issues closest to the lives they live."
According to data released last month by Italy's media watchdog Agcom Netflix now has 8.9 million subscribers in Italy, which places it well ahead of Amazon Prime Video with 6.3 million subs and Disney+ with 3.7 million customers.
Below is a rundown of top titled in the Netflix Italy presentation.
New Netflix Italy Feature Films
"Il Treno dei Bambini" directed by Cristina Comencini whose "Don't Tell" was nominated for an Intl. Oscar in 2005. Set in 1946 it's based on the true tale of a seven-year-old boy named Amerigo who in 1946 leaves his impoverished family in Naples and gets on a train to go live with a wealthier family in the north as part of a postwar initiative to rescue children from poverty. Produced by Palomar.
"Fabbricante di lacrime" ("Maker of Tears") directed by Alessandro Genovesi ("Seven Women and a Mustery") based on a bestselling teen fantasy novel that has sold over 550,000 copies in Italy. Produced by Colorado Films
New Series
"Adorazione" ("Adoration") – a young adult series directed by Stefano Mordini, based on a novel by Urciuolo who is a writer on teen series "Skam Italia" and "Prisma" about a group of teenage girls and boys in the city of Latina, just south of Rome, and its surrounding area during a summer that will change their lives forever. Produced by Picomedia
"Storia della mia famiglia" ("Story of my Family") directed by Claudio Cupellini ("Gomorrah" the TV series). This show is described in promotional material as the tale of a man named Fausto on the last day of his life. But it's also the story of an unlikely extended family that surfaces after his death. Of a beloved clan on which Fausto imposes unexpected responsibilities. Produced by Palomar.
Previously announced standout Netflix Italian originals in the pipeline
"Supersex" – Seven-episode drama freely inspired by the real life of global porn star Rocco Siffredi, who has more than 1,500 hardcore films to his name. At the center of "Supersex" – which is being produced by The Apartment, a Fremantle company and Groenlandia, which is part of the Banijay group – are unknown aspects of the Italian porn star, who is being played by Italian A-lister Alessandro Borghi ("The Eight Mountains"). See first look images above and below.
"The Leopard" – a six-episode series based on the classic Sicily-set novel by Giuseppe Tomasi di Lampedusa that marks Netflix's most ambitious Italian original to date and has a budget of more than €40 million ($42 million). Produced by Indiana, this historical tapestry with elements comparable to "Downton Abbey" or "The Crown," and potential to make a global mark, is a modern take on the sensual Sicilian saga famously adapted into a film by Luchino Visconti starring Claudia Cardinale, Alain Delon and Burt Lancaster. The film, now an Italian cinema classic, won the 1963 Palme d'Or at the Cannes Film Festival. The show stars top model Deva Cassell – who is Monica Bellucci and Vincent Cassel's daughter – as Angelica Sedara, the young stunning middle class woman who becomes a catalyst of social disruption and was played by Claudia Cardinale in the original. It's a big breakout role for Deva Cassel who recently made her acting debut in Laura Luchetti's upcoming "The Beautiful Summer." Italy's Kim Rossi Stewart ("Romanzo Criminale") will play Don Fabrizio Corbera, Prince of Salina, who in the masterpiece movie was played by Burt Lancaster.
"Inganno" – Italian Canadian actor Giacomo Gianniotti, who played Dr. Andrew DeLuca on "Grey's Anatomy," stars in "Inganno," Netflix's Italian adaptation of the U.K. TV series "Gold Digger" produced by ITV-owned Cattleya. The taboo-breaking show – which was dubbed a "toyboy thriller" by the British press – depicts the passionate and turbulent relationship between an older woman and a man who is half her age. In this case the affair disrupts and subverts Italian social and family norms. A "Gold Digger" adaptation for Indian audiences is also reportedly in the works. "Inganno," which means "deceit" in Italian, is being directed by Neapolitan auteur Pappi Corsicato whose "The Seed of Discord" competed at the Venice Film Festival in 2008. Corsicato's visual style is often compared to Pedro Almodovar, of whom he has been an assistant.
Non-scripted
"Rythm + Flow Italy" – Following the launches of the hip hop music competition in the U.S. and France the groundbreaking talent show that follows and nurtures aspiring rappers is being produced in Italy by Fremantle. It features Italian rappers Fabri Fibra, Geolier and Rose Villain in search of local artists that will make their mark on the Italian rap scene. 
Post source: variety