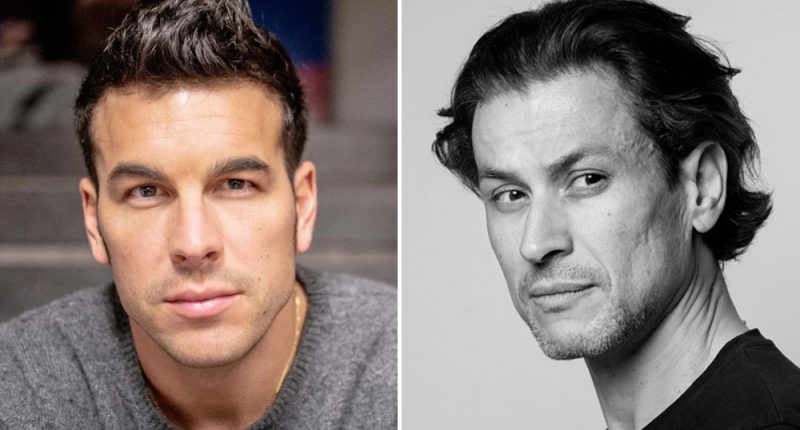 Mario Casas, one of Spain's biggest film and TV stars, and Goya Award winner actress Anna Castillo ("El olivo," "La llamada"), will headline "Escape," the new film by writer-director Rodrigo Cortés ("Buried," "Red Lights").
Produced by Adrián Guerra at Barcelona-based Nostromo Pictures, "Escape" is a free adaptation of same-title novel penned by Spanish author Enrique Rubio.
Nostromo announced the new film project after completing an intense 2022, in which the company lensed seven films and released two more titles – Marçal Forés' "Through My Window" and Oriol Paulo's "God's Crooked Lines" – both achieving a standout global reach.
"Escape's" story turns on N., a young man who wants to live in prison and will do whatever it takes to get there, raising questions such as if those who care about him will get to stop him from committing increasingly serious crimes and how far will the judge go to not grant him his proposal.
"The film is an amazing and unique mix of genres," Guerra told Variety.
"This is an exciting escape told in reverse. The story of a broken man who wants his freedom to be taken away from him. The impossible and fast-paced adventure of an escape in reverse," he added.
Filming is scheduled to kick-off next summer in Madrid. Nostromo is closing financing on the film, which has already won support from Spanish public broadcaster RTVE.
"We are in talks with several potential partners to join the project," Guerra said.
"Escape" marks Cortés' first Spanish-language film since his feature debut, black comedy "The Contestant," released in 2007.
"Today, Spanish-language films travel around the world and are watched by millions of people. The barriers of the past no longer exist," Guerra explained.
Nostromo was co-founded in 2010 by producers Guerra and Núria Valls, after the success of Cortés' "Buried," a Sundance Film Festival player starring Ryan Reynolds.
The company rapidly broke out to international recognition, which continued with English-language movie productions such as Cortés' "Red Lights," toplining Cillian Murphy, Sigourney Weaver and Robert de Niro in 2012, and Eugenio Mira's "Grand Piano," with Elijah Wood and John Cusack, in 2013.
Nostromo's biggest Spanish box office hit to date came in 2015 with Fernando González Molina's "Palm Trees in the Snow," starring Mario Casas, a partnership with Atresmedia Cine and Warner which scored €17.1 million ($18.6 million), selling 2.7 million tickets in Spain. It re-teamed with Atresmedia for González Molina's Baztán Trilogy and Oriol Paulo's "The Invisible Guest," a pioneering Spanish hit in China, where it notched up some $26 million in 2017.
Having produced some 30 titles since its launch, an important consolidation came for Nostromo in 2022 with seven films as well as two hit releases.
Marçal Forés' Spanish-language YA romance film "Through My Window," an adaptation of Ariana Godoy's novel, was developed at Nostromo before becoming a global hit as Netflix original, with 114 million hours watched, which has made it the fourth most viewed non-English language film ever for Nerflix, counting results over its first 28 days. 
When Nostromo optioned the novel's rights, it had just entered the top 10 on Wattpad.  
"We were able to catch the wave at the right moment and the film fed back very well with the novel. At the same time, the novel made the film bigger and the film made the novel bigger," Guerra said.
Also Nostromo has produced the sequel to "Through My Window" —titled "Through the Sea," which Netflix aims to launch this year.
Another Nostromo's success has been thriller "God's Crooked Lines," by Oriol Paulo, earning $6.2 million via Warner at the local Box Office before launching worldwide on Netflix, where it nabbed 61 million hours watched, playing for five weeks at the streamer's global top ten. 
Guerra's outfit is currently working on the post-production of "Untitled Bird Box Spain," a Spanish spin-off of Netflix-Sandra Bullock acclaimed thriller "Bird Box," toplining Mario Casas.
Casas' directorial debut film, "My Loneliness Has Wings," also a Nostromo production backed by Netflix, is planned for an August release in Spanish theaters by Warner.
With Pablo and Juan de Dios Larraín's Fábula, Carlos Juárez's Basque Film and Mamma Team, Nostromo is co-producing Spaniard Galder Gaztelu-Urrutia's "Rich Flu," starring Rosamund Pike and Daniel Brühl, which marks Gaztelu-Urrutia's follow-up to Netflix worldwide hit "The Platform."
"We define ourselves as a family production company, very close to the talent. We usually work with the same people and everything comes in a natural way," Guerra added.


Post source: variety