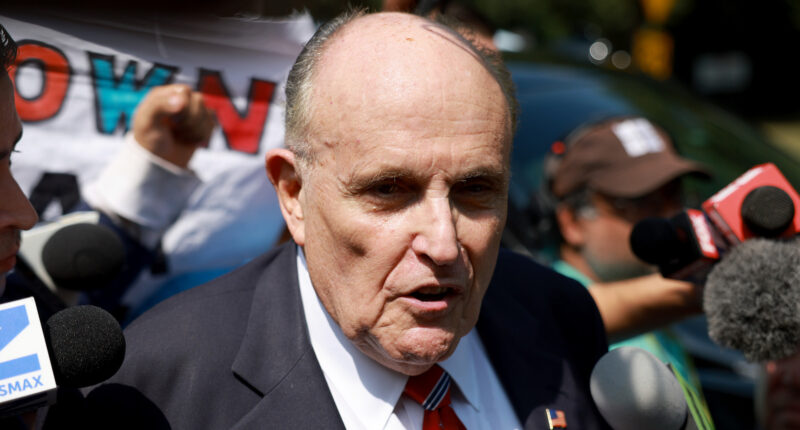 Rudy Giuliani seemed to have lost some of his bravado when it came time to take his mugshot. Although he was smiling just hours earlier with the press and scolding his critics for his arrest, his righteous disposition had all but vanished in the booking photo. The former New York mayor looks pensive, tired, and slightly worried. He's staring directly into the camera with a slight grimace on his face, drained of the previous chagrin he'd displayed.
In no time, social media users jumped on mocking the photo, with some pointing the irony in Giuliani now being in the hot seat after years of advocating for intense crime punishment. "Tough on crime. Is this karma?" wrote one X user responding to a repost of the infamous mugshot on the platform. "Looks like a mobster if I ever saw one," added another.
Following the release of the photo, former President Trump took to his social media platform, Truth Social, to condemn Giuliani's arrest. "The greatest Mayor in the history of New York City was just ARRESTED in Atlanta, Georgia, because he fought for Election Integrity," the GOP candidate wrote, before restating his belief that the election was stolen. The grim booking photo is one that will likely go down in history.
Post source: The List