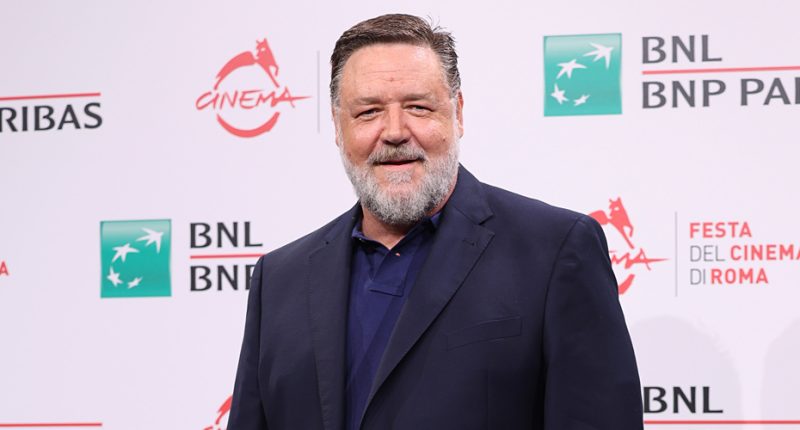 Russell Crowe's dog Louis the Papillion has tragically passed away.
The 58-year-old Gladiator actor announced the sad news on Twitter and revealed the dog was hit by a truck.
Louis was only 16 months old.
Keep reading to find out more…
"Tiny, cheeky, brave. He won my heart," Russell wrote in memory of his dog. "Unfortunately today, on the second anniversary of my fathers passing, Louis was hit by a truck," he said.
Two years ago, Russell announced his father John Alexander Crowe had passed away in Coffs Harbour on the New South Wales north coast of Australia.
"I'm posting this because I know there are people all over the world who's heart he touched and who's ribs he tickled with his sparkly eyes and his cheeky attitude to everyone, and everything, and this is probably as efficient a method as any to pass on the news," Russell said in a tribute to his father.
Russell also shared how he responded when his dog Louis the Papillion was hit by the truck.
"We tried to get him to the vet, but he died in my arms while I was telling him how much we loved him," he said.
Russell recently shared his thoughts publicly for the very first time about the upcoming Gladiator sequel, which will star Paul Mescal.
This is Louis the Papillion.
16 months old.
Tiny, cheeky, brave. He won my heart.
Unfortunately today, on the second anniversary of my fathers passing, Louis was hit by a truck.
We tried to get him to the vet, but he died in my arms while I was telling him how much we loved him. pic.twitter.com/zIwzUz8Ljx

— Russell Crowe (@russellcrowe) March 30, 2023




Post source: Justjared