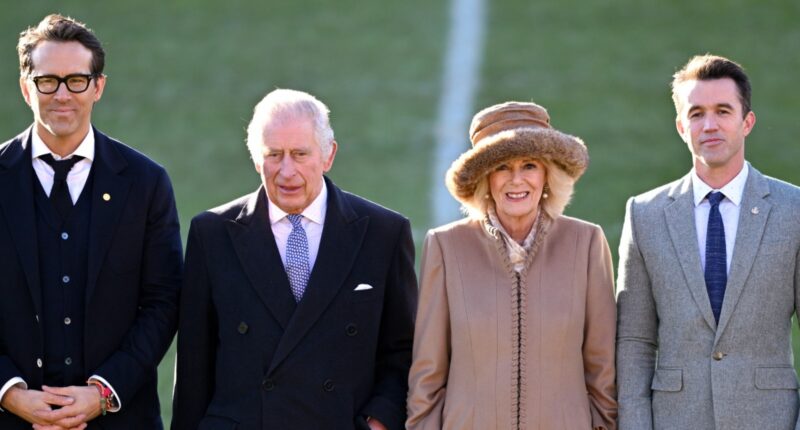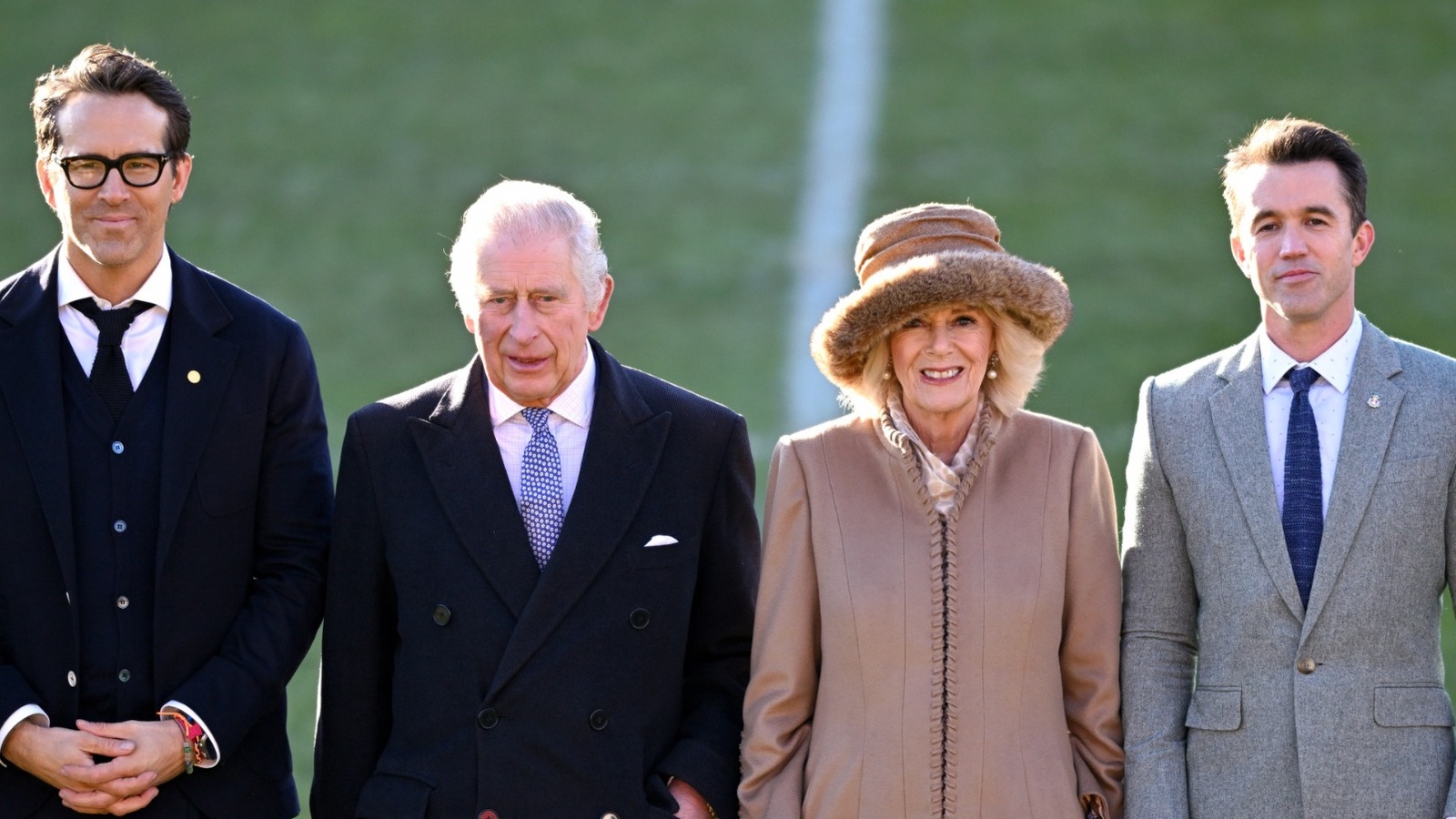 Rob McElhenney and Ryan Reynolds bought the club, located in North Wales, in 2020, for £2 million — much to the dismay of Reynolds' wife, Blake Lively. Lively was reportedly furious when her husband bought the soccer team, but her perspective has since changed — and how could it not, if people like the king are interested in Wrexham?
Prior to Rob McElhenney and Ryan Reynolds' meetup with King Charles III and Queen Camilla, they spoke about their feelings on the royal visit. In an interview posted to the On Demand Entertainment YouTube channel, the co-owners called the visit "an incredible honor" and appeared thrilled that the king would be coming to the Racecourse Ground stadium (which has since been renamed the SToK Racecourse in honor of their sponsor,  SToK Cold Brew Coffee). Reynolds said, "We'll do anything to uplift and elevate this community and this club, and having the king pay a visit is certainly one way to do it, that's for sure. We're very excited."
McElhenney said that since the king called them for this visit, he hoped the royal was already a Wrexham fan. "If not, we'll make him a fan!" McElhenney said. Later in the interview, Reynolds mentioned the etiquette classes he and McElhenney attended. It seems that the classes paid off because, during the visit, everyone was all smiles.
Post source: The List