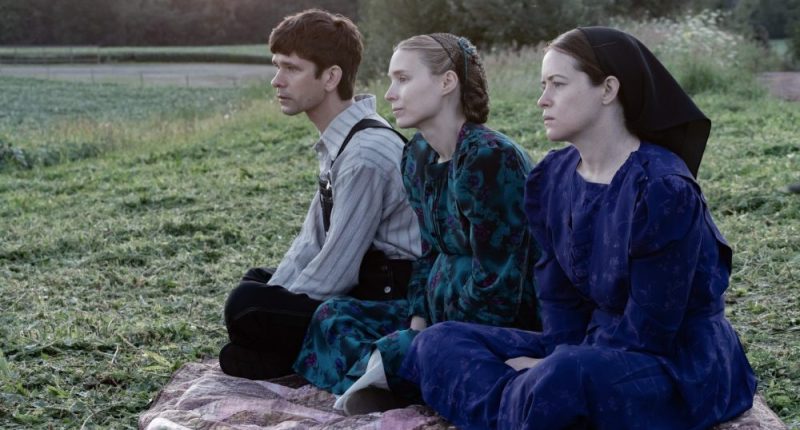 WINNING WAYS

"Women Talking," which won Sarah Polley an Oscar for best adapted screenplay, was this weekend named best narrative feature at the Bali International Film Festival (aka the Balinale).
Ashen Nadeem's "Crows Are White" won the feature documentary prize and "The Tone Wheels," by Yuda Kurniawan, was named winner of the Gary L Hayes Award for Indonesian Filmmaker.
The festival jury called "The Tone Wheels" "an outstanding endeavor that transported us into the backstreets of Jakarta on a captivating musical journey." The film depicts a busking village where dreams flourish, despite the scarcity of resources and equipment.
The American Indonesian Culture and Education Foundation Prize went to "Orpa," directed by Theo Rumansara. The film encapsulates the challenges faced by a young woman as she strives to carve her own path, breaking free from the constraints of societal expectations and traditional norms in Papua Island. Another prize, the Committee Choice Award went to "The Art of Giving," by Indonesia's Mickael Couturier.
This year's 16th edition presented 45 films from 13 countries and was held at a multiplex in Ubud.
ANIMATION EXPANSION

Indian animation and VFX studio 88 Pictures, founded in 2016, has opened its first overseas office set for Toronto, Canada. The company said that it had hired Sabrina Riegel, global head of look ("Shrek," "Madagascar," "How to Train Your Dragon"), Nol Meyer, global head of previz and layout ("Shrek," "Madagascar," "Megamind") and Jean Claude Nouchy, digital FX supervisor ("Spirit," "Aquaman II"), as lead managers at the new branch.
The company currently has operations in Mumbai, Bangalore and Hyderabad. It has previously worked on projects including "Trollhunters Trilogy," "Fast & Furious Spy Racers" and "Gremlins."
"We aspire to make 88 Pictures among the top boutique studios in the world that are known for creating curated content across the varied mediums of animation, VFX and games. I strongly feel the future is ahead of us," said Milind D. Shinde, 88 Pictures' founder and CEO.
ASIA APPOINTMENT

Fremantle has appointed Kit Yow as its new VP distribution Asia. She will be responsible for driving the distribution of existing formats, finished content and new scripted formats in the region. She will be based in Singapore and report to Haryaty Rahman, who was promoted to EVP sales, Asia at the end of last year.
Yow was most recently the VP of sales at All3Media International. She started her broadcast journey as a production assistant at Media Prima Berhad, where she progressed to become a multilingual broadcast journalist. She went on to become head of brand management for Tonton, Media Prima's OTT arm. During six years at All3Media International, she closed a raft of content licensing deals and was also responsible for licensing hit BBC dramas to Asian OTT platforms such as Pumpkin Films in China and Naver in South Korea. 


Post source: variety