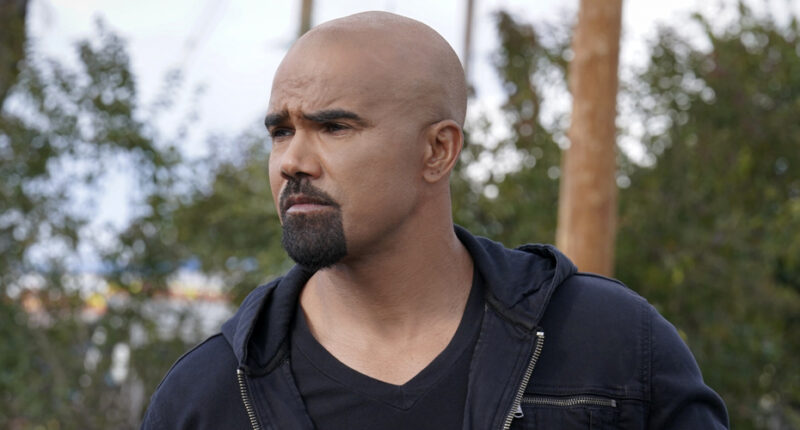 Shemar Moore is not happy about the decision to cancel S.W.A.T..
The 53-year-old actor, who played Daniel "Hondo" Harrelson, the marine and S.W.A.T. sergeant who kicked off the premise of the show, reacted to the news that season 6 of the show would be its last.
Keep reading to find out more…
Shemar reacted to the news in an Instagram Reel, sharing with fans that the decision to axe the show doesn't make sense.
"It makes no sense… We're the best show on Friday night at 8 o'clock for CBS. The last two years we've been killing it. We've done nothing wrong. We did everything that was asked for," he said. "Let me tell a truth: did you know that I am the only African American male lead on network television. Not streaming, not cable — network television."
Shemar went on, stating that "beyond me, SWAT is the most diverse show on CBS…CBS, when I got hired to be Hondo on SWAT, was getting a lot of flack for lack of diversity. If I post this, and I think I might, I will get in a lot of trouble with CBS because I'm calling them out. Because they've been wonderful to me for 26 out of my 29-year career."
"But to abruptly get told that you're canceled when you led us to believe last week — and the week before, and the week before that — that we would have some semblance of a season seven to at least say goodbye, if not continue. And to abruptly be told, 'You're done.'"
Shemar added that he believes that it's a matter of politics and money, as the real reason behind the cancellation.
"They said we're cancelled, but guess what? I don't think we're done," he said. "CBS is either gonna wake up and realize they made a mistake. Sony is gonna do their math and realize that this is not the right move. I hope we can have a kumbaya and come back together and continue this show, because it's a good time for families across the world."
"If it is the end, life will go on. I'm not worried about me," he then noted, before adding that he cares "about my family, my crew, the writers, the producers, the caterers, the wardrobe, the sound mixers, the teamsters, the construction crew. That's a whole lot of people that are abruptly being told that you don't matter. 'Sorry. Thanks for your services. Good luck in finding a new job.' And to me, that's not OK."
Shemar went on, "I will be fine, but I'm upset because I busted my whole entire ass to prove that I could do this, and I did prove that I could do this, but I am also humble enough to know that I did not do this alone. The world took us in and embraced us, and the ratings have only gotten better and better and better."
"I'm not bitter. I'm a little bit sad. I understand it's not personal — it's business — but I still have faith that SWAT will live to see another day. I don't know where, I don't know how," he says.
He then put out a message to his fans, "asking my homies, my fans and my baby girls; and the rest of the world who follow me or follow the show, follow the cast, my brothers and my sisters: Make some f***ing noise. And let them know that canceling SWAT is a f***ing mistake."
"Anybody who works with me, I've got nothing but love for, nothing but respect for you. Nah, this ain't the way to go out. If we're gonna go out, cool, but let us go out right," he ended his reel.
S.W.A.T. is just the latest series that CBS has cancelled. Scroll through the whole list now.




Post source: Justjared