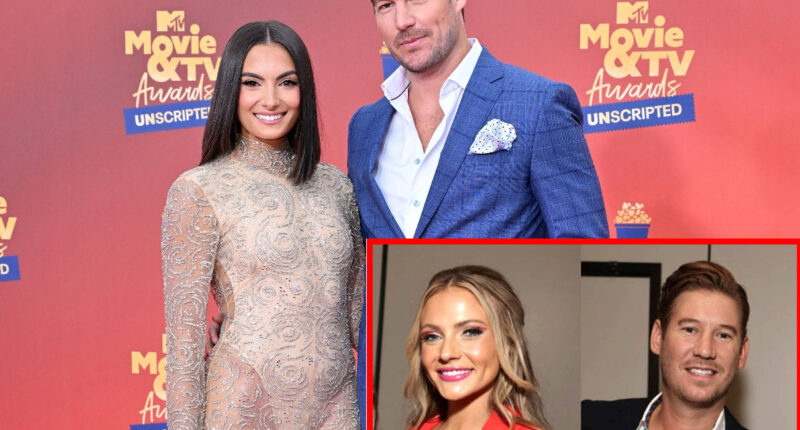 Craig Conover says Taylor Ann Green owes his girlfriend, Paige DeSorbo, an apology for suggesting she cheated on the premiere episode of Southern Charm last week.
In addition to saying that Taylor "should" say she's "sorry" for the comment, Craig, 34, weighed in on Taylor's reported hookup with Austen Kroll, 36, and discussed the lingering feelings she and ex-boyfriend, Shep Rose, 43, have for one another.
"I know that Shep will always have deep feelings for her, and she'll probably always have deep feelings for him," Craig told Us Weekly on September 20. "And hanging out with your ex probably isn't the answer. So, Charleston doesn't allow you space, so we'll see."
While Taylor and Shep's relationship came to an end last summer after two years, the split was followed by an encounter between Taylor and Austen — a close friend of Shep's and the ex-boyfriend of Taylor's friend and castmate Olivia Flowers, 31.
Regarding the possibility of a love connection between the two, Craig said a romance would be "too messy" and credited the alleged hookup to the "weird relationships" they were both part of in 2022.
"Austen and Olivia [breaking up] was mostly Austen's fault that it was weird," Craig noted. "[Austen and Taylor] were still going through a weird time and they were really close."
Still, Craig believes Taylor and Austen have true care for one another.
"I think there's a true love there," he stated. "I'm not saying that they're in love, but I think they love each other like brother [and] sister … In another world, if [Taylor] and Austen had started to date before her and Shep, I think it would've been a clean relationship."
Looking back at the moments that led up to whatever it was that went down between Taylor and Austen, Craig said he encouraged Austen to tread lightly.
"I remember warning him, like, 'Hey, this might not be the best idea to be spending this much time with Taylor.' But they said that they were just friends," Craig recalled. "[And] Shep admitted [the Austen-Taylor connection] felt like a life raft to Taylor. It was his way of staying connected."
Fast forward to the moments that followed the incident, and Craig admitted to being "shocked."
"I was shocked to see how uncomfortable Austen gets in this moment. And you're just hoping that it's not true," he shared.
As for Taylor's cheating claims against Paige, Craig revealed he's "not sure" whether Taylor said she's "sorry."
"If she hasn't, she should," Craig shared with Us Weekly.
Although Paige "isn't going to hold a grudge," as Craig noted, "apologizing goes a long way."
"If you're sorry about something and you wouldn't do it again, then you should say sorry," he continued.
According to Craig, he found the drama to be " funny," but he acknowledged the fact that Paige is "probably never going to be totally cool with someone that says that about [her]."
When it comes to the future, Craig said he hopes "it works out" between Paige and Taylor, and he added that Paige couldn't believe her statements.
"Paige is like, 'How on earth would I have pulled that off?'" he shared.
While Craig was "sympathetic" toward Taylor at the time the premiere was filmed, he didn't appreciate him coming after his girlfriend.
"I was like, 'Look, it's one thing to yell at me, but yeah, you shouldn't bring in someone's partner.' It's just a different level of attacking," he said. "You'll see it a lot this season with a lot of different people on the show. This displaced anger."
Also during the interview, Craig teased that Shep "has to start to deal with something that we've never seen him deal with before," which doesn't go smoothly.
"There's a big argument over pinging pong at one point in the season, and I was like, 'Shep, it wasn't about ping pong.' He was like, 'You're right. It wasn't about pinging pong,'" he explained.
Southern Charm season nine airs on Thursdays at 9/8c on Bravo.
Post source: RB