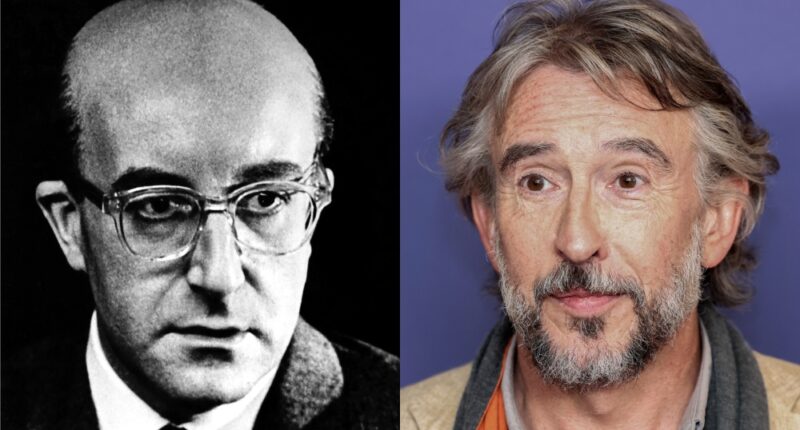 British actor and comedian Steve Coogan is all set to channel his inner Peter Sellers.
The "Alan Partridge" star will play multiple roles as the lead in the London stage version of Stanley Kubrick's 1964 political satire film "Dr. Strangelove or: How I Learned to Stop Worrying and Love the Bomb," being adapted by "Veep" creator Armando Iannucci.
In the film, where Peter Sellers plays several roles, an insane American general orders a bombing attack on the Soviet Union, triggering a path to nuclear holocaust that a war room full of politicians and generals frantically tries to stop. It was released in the wake of the Cuban Missile Crisis.
"Steve Coogan named as lead in the stage adaptation of Stanley Kubrick's dark comedy 'Dr. Strangelove.' Taking on multiple roles Coogan, one of the U.K.'s most acclaimed actors, will appear at the Noel Coward Theatre in 2024," the official Stanley Kubrick account posted on X on Tuesday.
Iannucci is one of the U.K.'s foremost political satirists who scored an Oscar nomination for "In the Loop," a BAFTA nomination for "The Death of Stalin" and a BAFTA win for "The Thick of It," all considered amongst the best British political satires of all time. He will adapt "Dr. Strangelove" alongside Sean Foley, known for several West End productions including the Olivier nominated "The Ladykillers," a stage adaptation of the 1955 comedy film, and "I Can't Sing! The X Factor Musical."
Iannucci has been allowed access to the Kubrick archive where he has found some discarded scenes and drafts that will make their way into the play, which will also be set in the 1960s.
"Can't wait to get started. We're all hoping to send people home with a smile and a scream," Iannucci posted on X. Iannucci was one of the writers on "Alan Partridge."
Coogan said: "The idea of putting 'Dr. Strangelove' on stage is daunting. A huge responsibility. It's also an exciting challenge, an opportunity to bring this timeless classic to a new audience." Knowing that I will be part of a creative team led by Sean Foley and Armando Iannucci means I will be working with the best people. Sean is a master of stage comedy and Armando and I started working with each other over 30 years ago. We made some memorable comedy together so it's great to be collaborating with him once again."
"Dr. Strangelove" will open at the Noel Coward Theatre on Oct. 8, 2024. The play is produced by Patrick Myles and David Luff, in association with Tulchin Bartner Productions and Playful Productions. 
Post source: variety