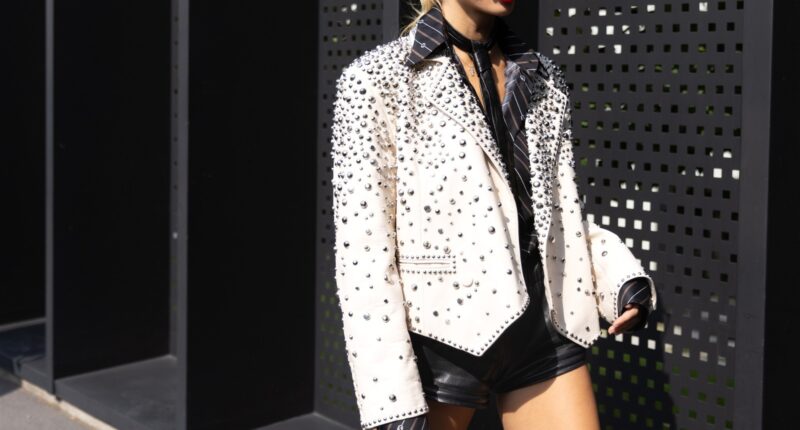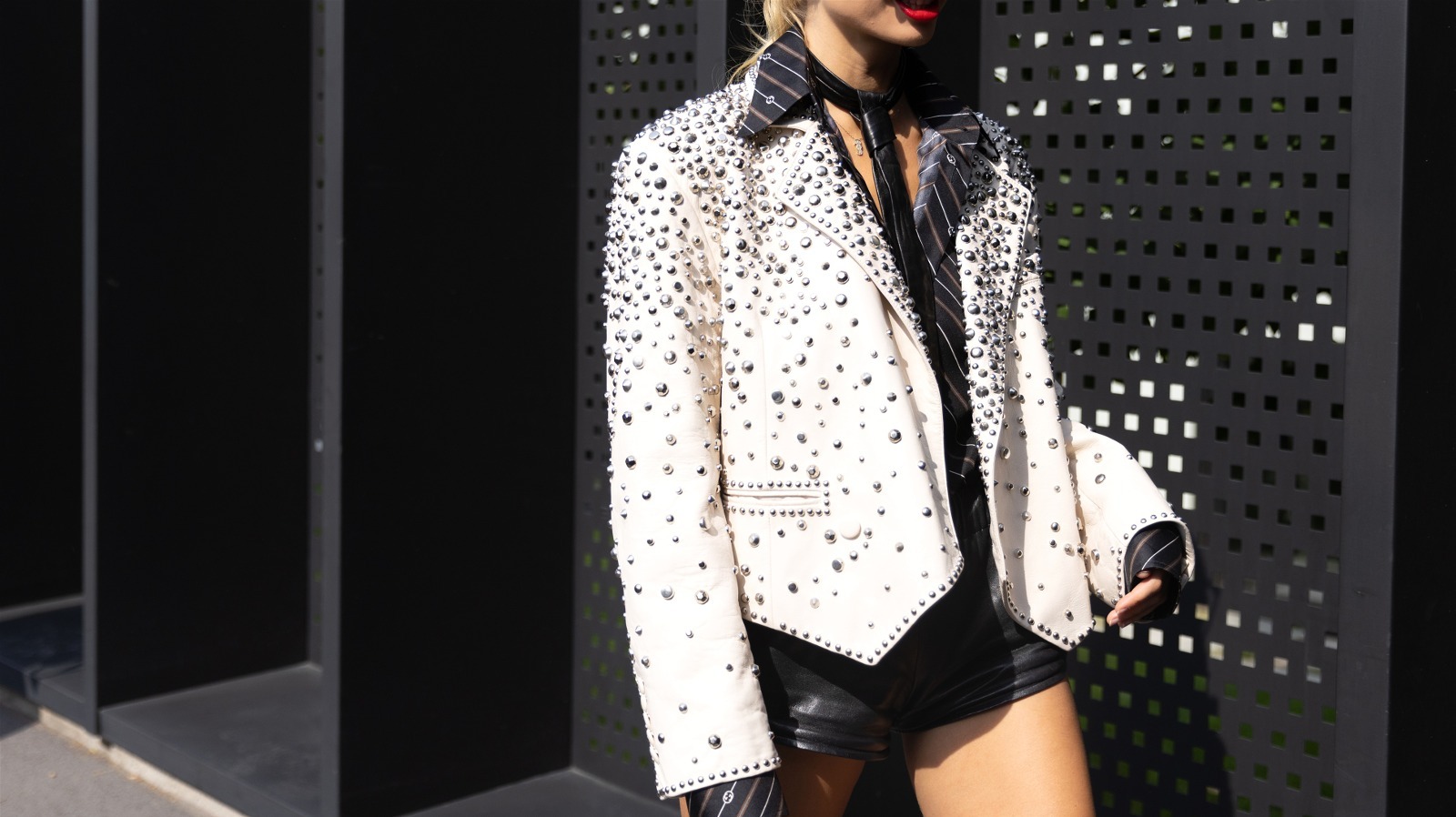 Studded embellishments that we know today have long transcended their punk origins, and everyone from trend-setting fashionistas to adventurous dressers can incorporate them into their look. There isn't a piece of clothing or an accessory that doesn't come in a studded version — from denim jackets to belt buckles to clogs, studs have infiltrated the world of fashion.
Studs come in different shapes, sizes, and colors, so if the common silver stud doesn't match your skin's undertone, don't worry. You can opt for gold or even colored studs, and the best thing about this trend is that you can DIY studded clothing. If there's a piece you'd love in a studded version but can't seem to find it anywhere, there are so many variations of stud embellishments available.
Gold studs, star studs, pyramid studs, even spikes — the world is your stud! After you've chosen the color and shape of your studs and decided which piece you want to be studded, the rest is easy. You might need glue for some types of studs, but most come with prongs or fastener pieces in the back. As for the former, a stronger type of bonding glue will be needed to secure the studs in place, but that's about it. Most materials will be fairly easy to stud, while leather might take a bit of skill, depending on its thickness.
Post source: The List