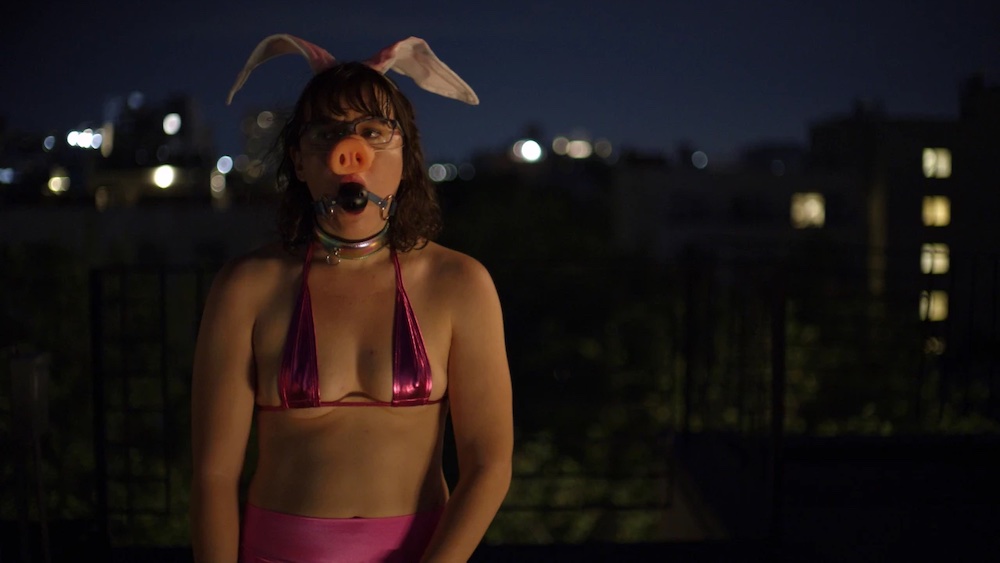 Pan Distribution has acquired French rights to Joanna Arnow's dark comedy "The Feeling That the Time for Doing Something Has Passed" following its Cannes Film Festival debut. Loco Films is handling international sales on the title.  The film is a major breakthrough for Arnow, who not only makes her narrative feature directing debut, but also wrote, edited and stars in the picture.
Critics liked her vision, with Variety's Catherine Bray praising "The Feeling That the Time for Doing Something Has Passed" as "brilliantly sardonic" and adding that "you would hope that this is the kind of film that would lead to fame and fortune for Arnow." The film follows the life of a thirtysomething woman named Ann, as she engages in a casual BDSM relationship, grapples with her low-level corporate job, and deals with her bickering family.  
Arnow previously directed shorts including "Bad at Dancing," "Laying Out," and the feature doc "I hate myself :)." 
"The Feeling That the Time for Doing Something Has Passed" also features Scott Cohen ("Gilmore Girls"), Babak Tafti ("Billions," "Succession"), and Alysia Reiner ("Fig," Orange is the New Black").  The film was produced by Graham Swon, Pierce Varous, Magnetic Labs, Ravenser Odd and Nice Dissolve, with "Tangerine" filmmaker Sean Baker among the executive producers. Adam Mirels and Robbie Mirels also served as executive producers.  
 "Distributing and championing debut features has always been a core driving force for Pan Distribution, said Philippe Godeau, head of Pan Distribution. "I am delighted to introduce the French public to this witty and audacious comedy that fearlessly explores female sexuality. This emerging generation of filmmakers has a lot to say, and American director Joanna Arnow stands out by breaking formal codes and redefining traditional narratives." 
"Response at Cannes has been remarkable, and we are excited to work with Pan Distribution to reach wide audiences in France," said Swon. 
The deal was brokered by Laurent Daniélou and Arnaud Godart  on behalf of Loco Film and Philippe Godeau for Pan Distribution. 


Post source: variety