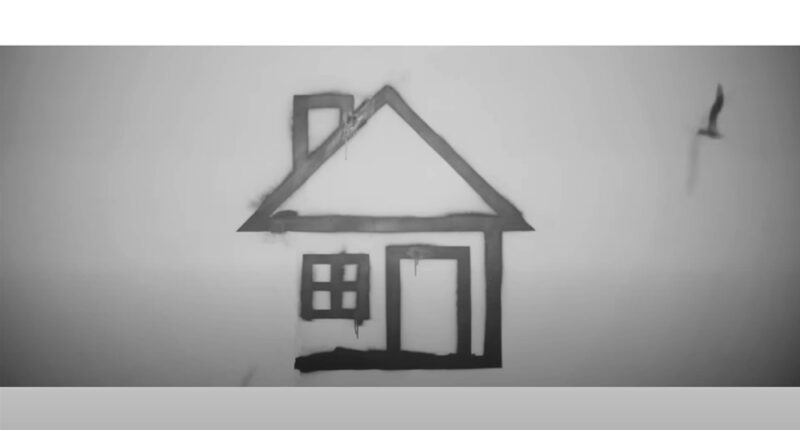 From braving the wild terrain of early Tumblr to its renaissance on TikTok, "Sweater Weather" by the Neighbourhood (stylized as the neighbourhood) has bridged the pre- and post-streaming eras by resonating with generations of netizens. Along the way, it's amassed 2.1 billion Spotify streams, 1.7 billion YouTube views, and now earned a RIAA diamond certification for sales in excess of 10 million song units — one of only 106 songs to reach the milestone.
These accolades hit the song's co-writers a little differently.
"To achieve such a big milestone is hard to believe," says guitarist Zach Abels. "I think for all of us, it's really hard to take in and accept it as reality."
Frontman Jesse Rutherford, who is currently rolling out a solo project for Atlantic Records under the moniker Jesse®, views its place as firmly in the past. "The moment was so long ago," he says. "It's weird that I'm still talking about it at all to be honest."
Asked how it feels to go diamond, Rutherford cracks, "I'm rock hard." But at the same time, he's grateful for the doors "Sweater Weather" has opened.
After all, the Neighbourhood wouldn't exist without it. "Zach used to play that riff all day long," Rutherford remembers. "Eventually, I recorded it and made the beat around it."
Abels' recollection of the song's origin is similarly nonchalant. "It was such a weird time," he says. "I was just about to graduate high school and Jesse was doing his own thing." When Rutherford asked to record Abels playing the riff in his mom's house, he happily obliged. "I didn't have any plans for it."
Rutherford laid down vocals and brought a demo to Abels and fellow Neighbourhood co-founder Jeremy Freedman soon thereafter. "Other than some melodic changes to the first verse, the whole song was complete at that point," Rutherford recalls. "It was the first song the three of us had ever written together, it felt awesome."
Abels was similarly stoked. "We were like, 'Wow, this sounds like a real song!' That's literally how the Neighbourhood formed."
From the beginning, it was a slow burn. The band posted "Sweater Weather" and "Female Robbery" online without so much as a press photo or bio. Given the spelling, most pundits assumed the Neighbourhood were British. But the song kept being shared online and the buzz grew louder. Even with a major label record deal and hit debut album, "Sweater Weather" didn't crack the Billboard Hot 100 until June 22, 2013 and then took another six months to peak at No. 14 on December 28, 2013.
And the story doesn't end there.
"Sweater Weather" has a strange habit of taking hold wherever the digitally-minded congregate, making its way across Vine, YouTube, where it has averaged more than one million views globally per day so far in 2023, and TikTok. "The internet really carried the song and clearly continues to carry it," Abels says. "I feel like we came out at the right time with social media and became a band that people can bond over on the internet."
Rutherford realized the song wasn't going anywhere when it started rebounding annually. "Every time fall comes around all the way through winter," he tells Variety. "We made an accidental seasonal hit, that's always a silly thought to me." Beyond that, the singer-songwriter, who just released the solo singles "Joker" and "Rainbow," struggles to explain its appeal. "It's hard to know or pinpoint anything specifically," he says. "The melody? The beat? The lyrics? The moment? A bit of all of those things probably."
When asked how he feels about creating something quasi immortal, Rutherford seems nonplussed — as if "Sweater Weather" isn't something that occupies a lot of space in his mind. "I don't really think of it as that big of a deal," he says. "It doesn't seem to affect my life in any extreme ways."
Abels, however, finds a pragmatic benefit: "If that song allows us to keep making music, then sick."
While Rutherford readies his solo record, the Neighborhood isn't exactly sitting 2023 out. Their debut album, "I Love You," turned 10 in April and the band celebrated by releasing a 10th anniversary edition on DSPs, which will be followed by a commemorative 2LP 12″ vinyl edition on September 29. The new version of the album contains the hits — "Sweater Weather" and "Afraid" — as well as songs like "A Little Death," which were previously released on their "I'm Sorry…" and "Thank You" EPs.
"Right now, we're being friends and we're all supporting each other," Abels says of Rutherford's solo journey as Jesse®. As for the band's upcoming plans? "I can't really go deep into it too much, but I think the future will be bright for us."


Post source: variety