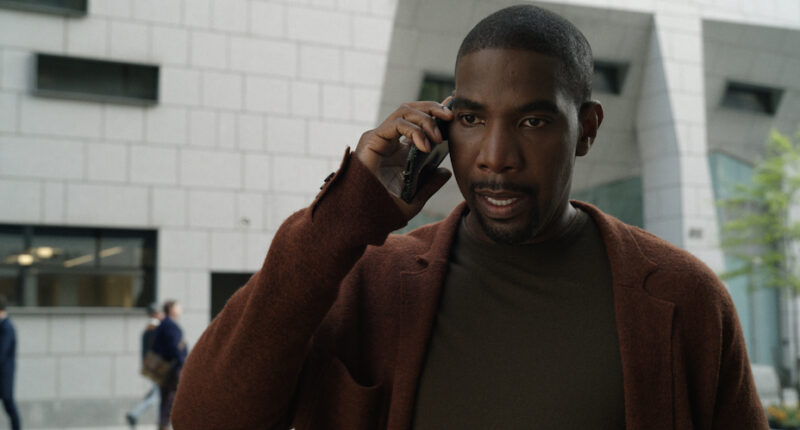 Desean Terry, who portrayed former anchor Daniel Henderson on the first two seasons of Apple TV+'s "The Morning Show," will not be part of Season 3. His contract was not picked up for the latest season of the show, Variety confirms.
On Thursday, the actor took to Instagram to share a video after receiving comments and questions about his whereabouts. While he didn't mention the Apple TV+ series by name, Variety confirms that is what he is referring to.
"I did want to come on here and confirm for you all that no, you will not be seeing that character this season. I'm disappointed about it as well, but I'm really grateful that there are folks who reached out who felt seen by that role and narrative," he says in the video, referencing the Black, gay anchor he portrayed. "I think in this moment of uncertainty in our union, that as we fight for what we deserve in terms of pay equity, the leaders of our union keep diversity and inclusion top of mind so that we can see more characters and narratives like that one."
In the caption, he added, "We need more complex and diverse characters on screen, so it's always disheartening to see one that we love disappear. But rest assured, there's more to come! My creative journey is ongoing and purposeful. Thank you to all the fans who have reached out."
Terry's representatives declined to comment, explaining that he is not available due to the SAG-AFTRA strike. Apple TV+ did not immediately respond to Variety's request for comment.
Season 3 of the Jennifer Aniston and Reese Witherspoon-led series added new cast members Jon Hamm and Nicole Beharie and tackles racial conversations in the work place. As Variety's TV critic Alison Herman noted in her review, "Technically, 'The Morning Show' remains as flawed as ever. This takes the greatest toll on the subplot centering racial discrimination, a topic 'The Morning Show' has addressed before through former anchor Daniel Henderson. Terry is no longer a part of the cast, shifting the burden of sounding the alarm to other members of the series' increasingly unwieldy ensemble: showrunner Mia (Karen Pittman); Stella (Greta Lee, sporting a fresh haircut one could politely deem 'postmodern'), UBA's head of news; and Beharie's Chris, who speaks out on behalf of not just herself, but for support staff without her visibility and resources. Yet their story line trails off by the end of the season, an anticlimax that signals the opposite of the show's intended emphasis on marginalized workers."
The series has already been renewed for Season 4.
Watch Terry's video below:


Post source: variety