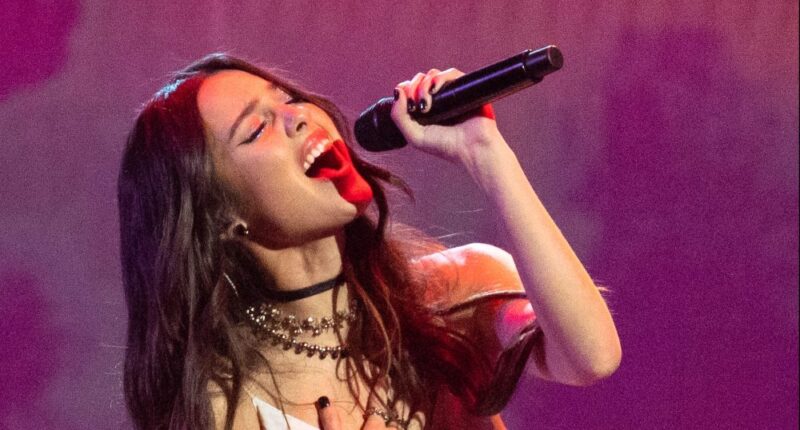 Amid the expected chaos of the on-sale for Olivia Rodrigo's "Guts" tour is an unusual caveat: In an attempt to crack down on scalpers, purchased tickets will only be issued 72 hours before the concert takes place, regardless of when they were purchased — and they will only be available electronically.
In a statement, Ticketmaster told Good Morning America: "Delivery delays are commonly used by artists to allow for a thorough review of the sale and to ensure all ticket purchasers have adhered to ticket limits and terms." The decision was taken by the tour's operators as "as an added level of protection."
It is unclear how "common" this strategy is, nor is it clear how this move will solve the problem, rather than resulting in a chaotic stampede on the secondary market once the three-day limit expires. Although an additional 20 dates were added to the tour, all available dates have already sold out.
The Ticketmaster FAQ page does not say anything about a price ceiling on reselling tickets:
"How can I sell my tickets?
"If something comes up and you can't make it to the show, don't let your Olivia Rodrigo tickets go to waste – sell them to another fan on Ticketmaster. It's easy:
            Click the Sell button next to your event in My Account
            Set your price
            Get guaranteed payment for sold tickets and never deal with delivery
"And feel good knowing your buyer gets to go worry-free with their own Ticketmaster Verified Tickets."
Reps for Rodrigo and Ticketmaster did not immediately respond to Variety's requests for additional comment.
The move is the latest attempt by the ticketing giant to combat the predatory secondary market. It comes after the enormous problems fans faced trying to buy tickets for Taylor Swift's "Eras" tour last fall, where servers malfunctioned and fans waited online for hours, often to no avail. Tickets reached five figures on the secondary market, and the uproar because so loud that the chief financial officer of Ticketmaster, Joe Berchtold, parent company Live Nation was called before Congress.
While he and the company largely blamed the problems on bots, the company deployed a month-long gradual rollout for the on-sale for its next major tour, Beyonce's "Renaissance." While that procedure was not perfect, there were far fewer complaints. (Or at least less loud ones.)
The "Guts" tour launches at the Acrisure Arena in Palm Springs, Calif. on February 23 next year.
Post source: variety