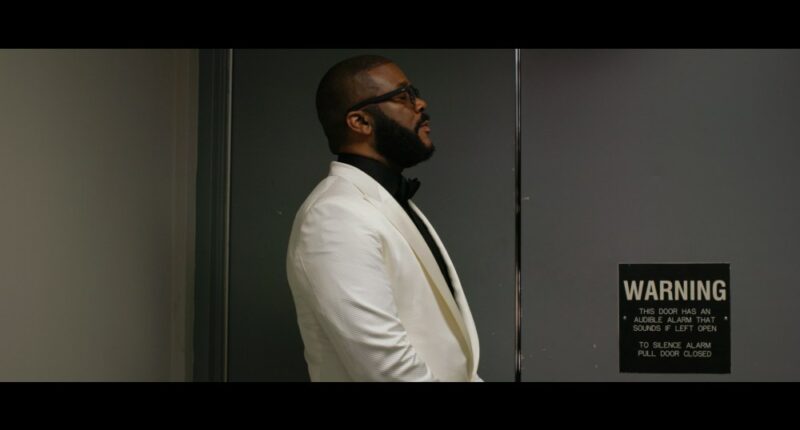 "Maxine's Baby," the upcoming documentary about Tyler Perry's life and career, will make its world premiere at this year's AFI Fest.
The Amazon Studios and Bekele Films documentary, directed by Gelila Bekele and Armani Ortiz, will debut on Friday, Oct. 27 at the TCL Chinese Theatre in Hollywood as one of the festival's centerpiece screenings.
"Tyler Perry is a creative force of nature – a multi-hyphenate who forged his own path to seismic impact in the world of storytelling while also inspiring the next generation to follow in his footsteps," stated AFI president and CEO Bob Gazzale announcing the film's selection. "'Maxine's Baby' is an epic celebration of a modern maverick, and it is AFI's honor to shine a proper light upon Mr. Perry and the film at AFI Fest."
Last month, Variety exclusively announced that the documentary, which was nearly a decade in the making, was heading to Amazon. The film aims present a "tender, intimate portrait" of the billionaire writer, actor, filmmaker, studio head and media mogul, with its title as a nod to Perry's late mother Willie Maxine Perry, who died in 2009.
"We are honored to premiere 'Maxine's Baby' at AFI Fest. Working on this film for the past decade has been a life-changing journey for the both of us," stated Bekele and Ortiz. "Getting intimately acquainted with the man behind the icon while witnessing the transformative impact of Mr. Perry's work within various communities has been truly awe-inspiring."
The filmmakers continued: "We hope this film is more than a road to success story, but rather, a meditation on healing, unconditional love and an inspiration to audiences."
In addition to directing the film, Bekele produced the project under her Bekele Films banner alongside Jasmine K. White and Asante White. Following its AFI Fest debut, "Maxine's Baby" will begin streaming on Prime Video on Nov. 17.
Post source: variety