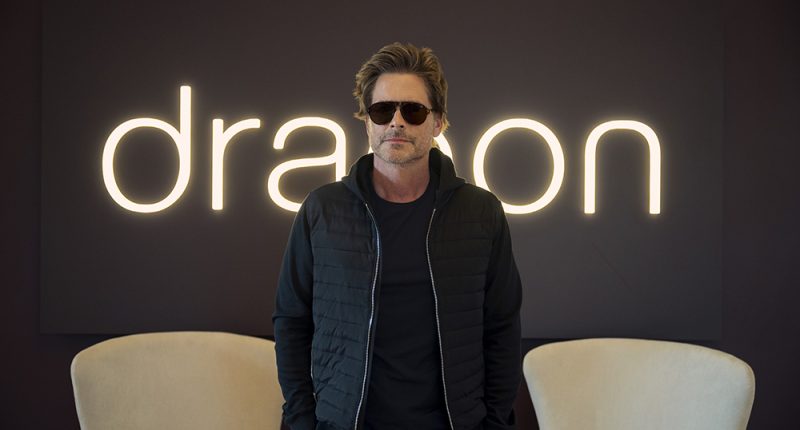 The conversation about "nepo babies" has grown tiresome — and not just because "nepo baby" itself is such an unattractive turn of phrase. (Was "nepotism case" too hard to pronounce, somehow?) The general outrage over the idea that children of famous actors find themselves drawn to acting, ginned up by an artfully provocative recent cover story in New York magazine, has tended to elide the simple fact that said children often find themselves acting because they share talents with their parents, who are famous for good reason.
So it is with John Owen Lowe, who seems like a slightly altered carbon copy of his father Rob (of "The West Wing" and "Parks and Recreation," among others), with the smarm ironed out. Together, they're headlining "Unstable," a new Netflix comedy that's infuriatingly better than it needed to be. Lowes père and fils share executive producer credits with Victor Fresco and Marc Buckland, two creatives with long comedy résumés. And what might have been expected to look like a Lowe family vanity project — Rob Lowe has built a sort of performed vanity into his public persona, after all — has ended up as a sharply written comedy with some genuinely great lines.
Here, Rob Lowe plays Ellis Dragon, a biotech entrepreneur who seems to have the future of humanity tantalizingly just beyond his grasp. Ellis is a genius, but one who is easily distractible; he might just save us all, if he could stay on-task. The latest distraction is a sorrowful one, as he mourns his late wife — John Owen Lowe plays his son Jackson, a career flautist who's called into duty at the lab in order to bring his father back to attentiveness. Together, they struggle against father-son incompatibilities and the challenge of their own respective types of genius — separately, these two men could do anything, but together, they can't seem to speak the same language.
There's real emotion in the performances here, but they're not just drafting off of the Lowes' real-life bond, whatever that may be. This was the first time I'd ever seen John Owen Lowe, who previously appeared in a 2017 reality series called "The Lowe Files" with his father and brother; his performance needed to stand or fall on its own terms given my unfamiliarity. It's a pleasure to report that he is a truly gifted young talent, selling us on the wit and warmth of a character who's by his nature introverted, a tricky needle to thread. It likely helps his character that he presents as slightly more cerebral than Rob Lowe, and slightly less self-aggrandizing, too. But he's more similar to Dad than he is different: Like his father, he seems perennially to be bluffing — getting by on the basis of his charm as he stumbles in and out of mishaps — and, also like his father, he makes that perpetual sense of charming his way through life work for him. Meanwhile, Rob Lowe is doing Rob Lowe — presenting a shock-and-awe charisma offensive that's slightly less compelling than Lowe himself seems to think it is, which is perhaps part of the joke. But his presentation seems slightly less oleagineous, less needy, than it has in other projects.
Perhaps his collaborators are rubbing off on Rob Lowe. His son is refreshingly devoid of vanity — at least inasmuch as he's successfully putting his all into playing a socially inept nerd. And costars including Sian Clifford — so wonderful as the sister of the protagonist on "Fleabag," and bringing a similar crispness to her role as Ellis' CFO, just barely keeping him on track.
"Unstable" is not a perfect workplace sitcom — some of its shaggier touches, like Fred Armisen's wildly oscillating turn as Ellis' therapist, feel like the product of a creative environment in which a few notes might have kept things a bit more focused. And yet it's hard not to be charmed by "Unstable," which is so, so much better than it needed to be in order to entice the Lowe-curious. Those who tune in just to see a TV star bounce jokes off his real-life son will end up treated to a show with a spirited, frisky sense of humor, the ability to hit a wonderfully high percentage of the many, many densely packed jokes it attempts, and a really lovely lead performance by the junior Lowe. Getting to see the particular and unique skillset of a famous leading man filtered through the generational divide in the person of a new young star, someone both novel and instantly, pleasingly familiar? That's a delight — and proof positive that, sometimes, the system works.
"Unstable" premieres on Thursday, March 30 on Netflix.


Post source: variety