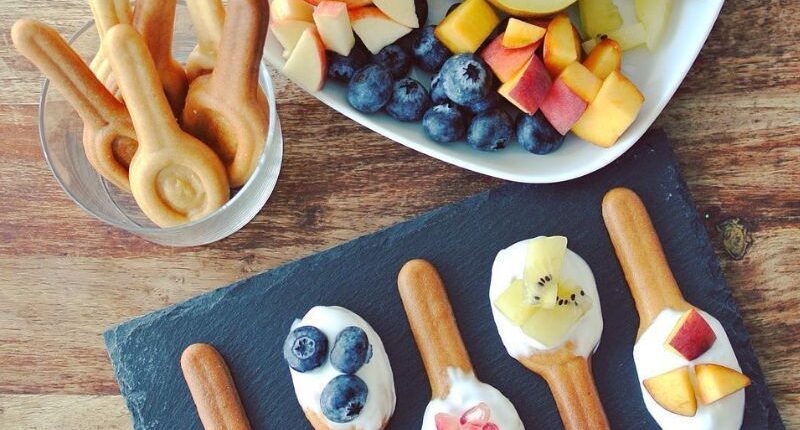 Ever heard about 3D-printed food and wondered if it is real? Well, it is, and almost on the verge of transforming conventional restaurant kitchens across the globe.
According to a 2022 report by Statista, the global market value for 3D printing products and services in 2020 was around USD 12.6 billion. And between 2020 and 2023, the industry is expected to have a compound annual growth rate of nearly 17 per cent.
Besides its decent adoption in the global food industry, extensive research on 3D food printing technology is ongoing. A 2020 Strait Times report reveals that Singapore's Khoo Teck Puat Hospital (KTPH) has been working closely with the Singapore University of Technology and Design (SUTD) and Nanyang Technological University (NTU) on multiple 3D food printing research projects.
Mechanical engineers in the Creative Machines Lab at Columbia University have also been conducting experiments related to 3D-printed food and food printers since 2005.
Not to mention, NASA's experiments with 3D-printed food for astronauts on long missions — in 2013, the American space agency announced its research on the possibility of 3D printing technology for food to overcome the challenges of handling food in general during long-term space missions. In January 2023, a panel of NASA experts at the Consumer Electronic Show (CES), discovered a cutting-edge bioreactor for the future of in-space dining.
Undoubtedly, 3D food printing is working towards a possible cooking renaissance — one where fresh produce and unconventional combinations are created through an automated process.
Everything to know about the novel technology of 3D food printing
What is 3D-printed food?
It is a meal prepared through an automated additive process known as 3D food printing. Also called food layered manufacture (FLM), this novel way of making food digitally applies the additive manufacturing method to food fabrication.
As per a 2022 report by Chemical and Engineering News (C&EN), Lynette Kucsma, co-founder and chief marketing officer at Spanish food printing company, Natural Machines, says, "If you buy any packaged food at the supermarket, then you're practically eating 3D-printed food already."
Some examples of 3D-printed foods include:
Cultured meat: In this sustainable meat printing, a stem-cell-based bioreactor is used to culture animal cells without harming the animals. It is then printed with inkjet-style food printers.
Chocolate: Chocolate is one of the easiest materials to 3D print since it can be melted and solidified again relatively quickly.
Pasta: Lately, the most complex pasta designs are 3D printed to create unique culinary experiences.
What is the procedure for making 3D-printed food?
In 1945, it was American writer Murray Leinster's story, Things Pass By, that first mentioned a futuristic production method which "makes drawings in the air following drawings it scans with photo-cells. But plastic comes out of the end of the drawing arm."
His revolutionary ideas were finally developed when three-dimensional printing technology originally emerged in the 1980s. It is mostly used for producing metal and plastic items. However, several new types of research to develop suitable food 'ink' ingredients have led to the use of 3D printing to prepare sought-after foods in kitchens.
According to the American Society for Testing and Materials aka ASTM International, "Additive manufacturing, also known as 3D printing, uses computer-aided design to build objects layer by layer." Similarly, to make three-dimensional food, a food-safe three-dimensional printer filament is deposited into preferred shapes layer by layer to produce a three-dimensional food model.
As per a 2023 article published in Nature Portfolio Journal (NPJ), "printing food is merely the controlled deposition of an ingredient; as such, any ingredient that was extruded as a paste (e.g. peanut butter, Nutella, vegetable puree, mustard, ground beef, sausage, chicken nuggets) can be classified as 'printed.' Moreover, ketchup or mustard on a burger or frosting on a cake also contains deposited—or printed—materials."
Steps involved in the procedure:
Firstly, a digital design of the food item to be printed is created.
Once done, the 3D printer is loaded with the printed design.
The food is then printed layer by layer using multiple methods.
In material-based 3D printing, manufacturers use Fused Deposition Modeling (FDM). It makes use of a heated nozzle to dissolve raw materials such as dough, chocolate, cheese and minced meat. It then extrudes them into preferred shapes.
According to a 2022 article by Science Direct, another popular method to make 3D food is Binder Jetting. This involves using an edible binding agent's droplets such as Calcium Caseinate (CaCas) powder. The binding agent combines the edible powder with other ingredients, such as sugar or chocolate, to produce 3D-printed dishes.
Companies working on 3D food printing
According to numerous experts and researchers, 3D-printed food has a relatively niche market. As of now, no governing body, such as the World Health Organization (WHO) or the World Food Preservation Center (WFPC), has approved the manufacturers working on 3D food. However, that doesn't stop innovators and start-ups from introducing 3D food printing in their kitchens. Some of the companies working in this area are as follows:
Barilla
The world's largest pasta company, Barilla is a pioneer of 3D-printed pasta. Founded in Parma, Italy, in 1877, family-owned and operated for four generations, this company has been working on this concept for a long time. It introduced its first 3D food printer in 2016 to improve the design quality, texture and shapes of its pasta.
BluRhapsody®, a start-up born out of Barilla's R&D research, was one of the main participants of the viewing parties of the Tuorlo magazine. It recently presented a 3D-printed pasta for the 2023 Sanremo Festival, held from 7 to 11 February.
Natural Machines
A Spanish food printing company established in 2012, Natural Machines is responsible for the development of a 3D food printer called Foodini. Made as a kitchen appliance, Foodini contributes to a healthy eating lifestyle and helps "professional kitchen users personalise their food offerings down to the nutrient level," according to Kucsma as shared with FoodNavigator. Their creations include Halloween cookies, white chocolate QR codes and chocolate Easter eggs.
Steakholder Foods
In May 2023, this Israeli startup company announced that it has created the world's first-ever 3D-printed grouper fish product in collaboration with Singapore's sustainable food production company named Umami Meats. The process involves Umami Meats extracting cells from groupers and converting them into muscle and fat. This is followed by Steakholder Foods adding them to bio-inks that are specially used for 3D printers. Finally, the end product is a narrow fillet that resembles the characteristics of a real fish.
Redefine Meat
Founded in 2018 and headquartered in Tel Aviv, Israel, Redefine Meat combines 3D printing technology along with meat digital modelling and food formulations. It aims to produce budget-friendly animal-free meat from natural and sustainable ingredients, with the same appearance, texture and flavour as real meat.
byFlow
One of the most popular global companies working on food printing, the Netherlands-based byFlow was founded in 2015. This was followed by the company releasing its first 3D printer called Focus.
Since then, byFlow is developing its 3D food printing technology for chefs, restaurants and caterers. Their web-based platform is specifically designed to help customers in the creation of their preferred 3D food designs. The company also has a collection of ready-to-print recipes such as chocolate ganache, savoury dips and meringue.
Other than the above-mentioned companies, the world's first 3D restaurant, Food Ink, has also worked extensively on 3D food printing. Established in Venlo, the Netherlands, in 2016, the restaurant utilises 3D printers produced by the company byFlow to offer the most exquisite dining experience.
Pros and cons of 3D food printing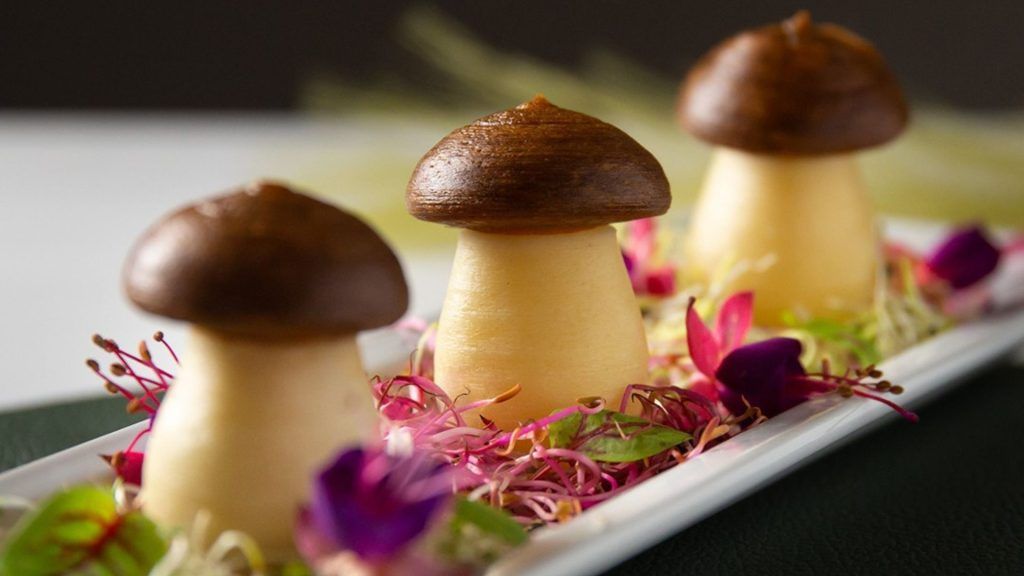 Pros
According to an article published in the Institute of Food Technologists magazine, 3D food printing gives the consumer total control over texture, shape and colour in terms of food customisation.
The process also enables one to enjoy personalised food, encourages healthy eating, improves kitchen efficiency and leads to lesser wastage of food.
While quoting food scientist Bryan Quoc Le, Built In mentions in a 2023 article that 3D food printing also offers manufacturers total control over the taste characteristics of the end product.
Cons
In a 2022 report by NutritionInsight, Dr Robert McGorrin, a professor at Oregon State University says that the success rate of the process depends on a massive budget. "3D printing of foods at present is prohibitively expensive and not cost-effective for food manufacturing on a large scale," he says.
Dr McGorrin adds that one of the major disadvantages of the process is its slow production speed.
According to experts, during the extrusion-based 3D food printing process, the speed of the nozzle movement and the rate of extrusion has a significant effect on the quality of printing.
What do health experts say?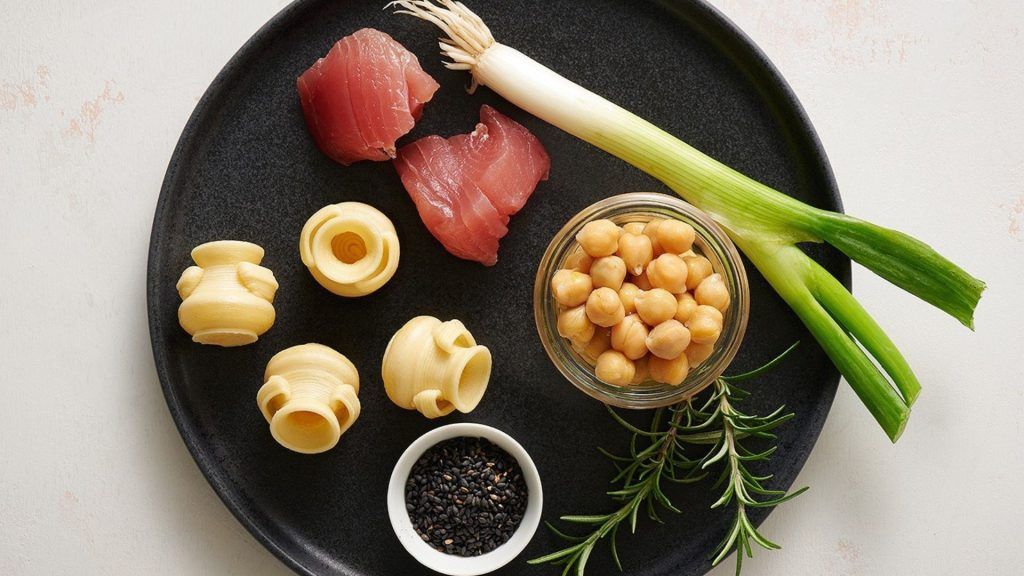 In a 2023 article published by Columbia Engineering of Columbia University, Nutrition, and Dietetics, professor Christen Cooper of New York's Pace University says that even though 3D food printing yields out processed foods, "the silver lining will be, for some people, better control and tailoring of nutrition—personalized nutrition." He adds that 3D printing may also turn out helpful in producing appetising food for patients with swallowing disorders by mimicking the shape and texture of real food.
According to Gladys Wong, senior principal dietitian at Singapore's Khoo Teck Puat Hospital (KTPH), 3D-printed food can be nutritionally appropriate for people with chewing or swallowing difficulties, patients with stroke and progressive dementia, and the weak and elderly, mentions a Strait Times report.
Additionally, a 2021 research article included in the world's largest biomedical library, The National Library of Medicine, states that 3D food printing is a source of obtaining digitally-designed nourishment. Through the article, three faculty members of the Food Science and Technology department of Romania's University of Agricultural Sciences and Veterinary Medicine concluded that the primary objective of 3D food printing is tailored food manufacturing — for both sensory properties and nutritional content. The article also mentions that it can tackle global challenges like food waste by using sustainable ingredients and including recovered nutrients from the by-products of agro-based industries in printed nourishment.
However, while most health experts praise 3D food printing, few acknowledge the challenges that are associated with it. As per a 2023 article by The Guardian, Dr Duane Mellor, a registered dietitian at England's Aston Medical School, says that the process might lead to the loss of essential nutrients such as fibre and cellular tissue from fruits and vegetables to make them easier to print. This may, in turn, lead to fewer micronutrients like vitamins and minerals.
Conclusion
Besides tackling issues surrounding global food security and sustainability, the use of the 3D printing food method can meet consumer demands for customised food products, reports an article published by the non-profit professional organisation, American Society of Mechanical Engineers.
And even though we cannot predict the future of 3D food printing this early, we can surely appreciate the amazing journey it has already been on.
(Image credit: natural.machines/Instagram)
This story first appeared here. 


Post source: Prestige Online