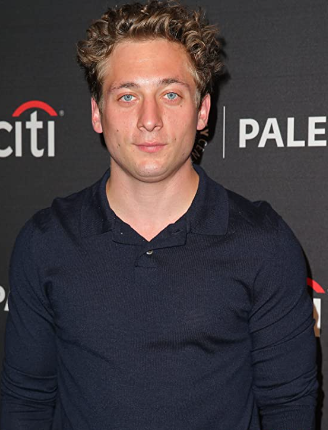 The family of American actor Jeremy Allen White, who performs in both film and television, is a topic of fascination to fans. He is most known for his iconic portrayal of Phillip "Lip" Gallagher on the Showtime dramedy series Shameless (2011–2021).
Jeremy also appeared in Afterschool, Twelve, After Everything, The Rental, and the 2018 thriller series Homecoming's first season, among other films. In 2022, he will begin making appearances in the comic series The Bear on Hulu.
Jeremy maintains an active presence on both networks, with over 2.3 million Instagram followers and 34.6 thousand Twitter followers, respectively.
Meet the Parents of Jeremy Allen White
Before they met, Jeremy Allen White's parents both moved to New York City to seek careers as actors. His mother was born in North Carolina.
The couple gave up acting and sought careers that would enable them to support their expanding family after falling in love, working on stage together for many years, and getting married.
The actor, on the other hand, has not spoken much about his parents, and as a result, not much is known about them. This could be because his parents might want a simple life away from the spotlight.
Throughout elementary school, White studied ballet, jazz, and tap dancing. At the age of 13, after enrolling in a brand-new middle school dance program, he had a change of heart and decided to pursue acting. White was cast as Phillip "Lip" Gallagher on Shameless right out of high school.
Jeremy is American-born and of Caucasian heritage. Jeremy is a Christian and is born under the astrological sign of Aquarius.
Who Is Addison Timlin the Wife of Jeremy Allen White?
Jeremy Allen White wed Addison Timlin on October 18, 2019.
While shooting "Afterschool" as teenagers, Jeremy and actress Addison Timlin became friends (The movie was nominated for the 2008 Independent Spirit Awards). Addison plays Hillary Clinton in the 2018 independent film "When I'm a Moth."
They were good friends for a very long time before they started dating. The pair got married in a Beverly Hills courthouse on October 18, 2019, around a year after the birth of their daughter.
Coldplay's Chris Martin, the band's frontman, and their friend Dakota Johnson also attended the occasion. The event's primary attraction was their daughter Ezer Billie White.
Has Jeremy Allen White Ever Had Kids? His Family Information
The two lovely daughters of Jeremy Allen White are Ezer Billie White and Dolores Wild. Ezer was born in October 2018, whereas Dolores was born in December 2020. Allen routinely shares pictures of his wife and daughter on his official Instagram account.
The actor has not mentioned his family or whether he has any, therefore it is difficult to determine if he has siblings. On the other hand, Jeremy's family appears to be proud of him and encouraging of his accomplishment.
When Jeremy went to an audition for a role in shameless, he had just graduated from high school. He participated in the casting process for the roles of Ian and Lip Gallagher (the yare brothers on the show). On "Shameless," he was chosen to portray Lip Gallagher.
The actor made his acting debut in the 2006 season of Conviction on television. But when Jeremy was introduced to the show Shameless, his career was forever altered. He gained a large following and plaudits for his acting after this series.
Jeremy has received nominations for a number of awards, such as the Critics' Choice TV Award and the OFTA Television Award. Even though Jeremy hasn't yet won any awards, there are still many possibilities.