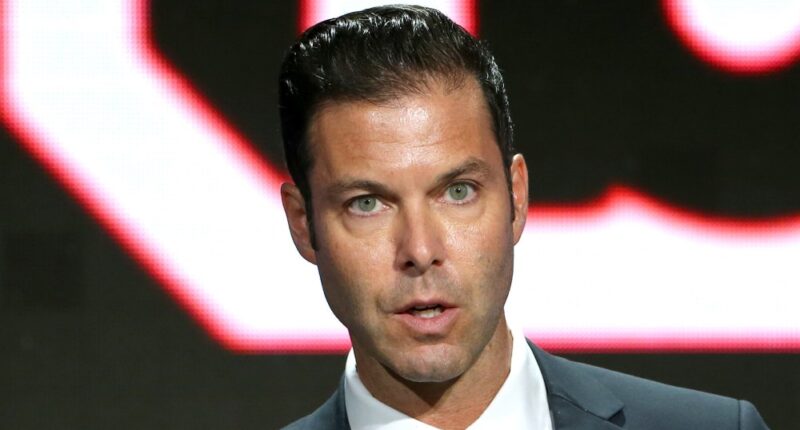 Linda Yaccarino, on her 101st day as CEO of Elon Musk's X (aka Twitter), announced several new hires and organizational changes at the social network.
New hires include Brett Weitz, who was general manager of Warner Bros. Discovery's TNT, TBS and truTV, who joins X as the new head of content, talent and brand sales. Weitz exited WBD in the spring of 2022.
In addition, Yaccarino — who left as head of sales at NBCUniversal this year to take the CEO job at X/Twitter — hired Carrie Stimmel, previously chief growth officer at NBCU, as global agency leader.
"Today we're welcoming new leaders at @X to reflect the evolving needs of our customers and partners," Yaccarino posted Thursday.
She announced additional appointments and hires in a note to staff — read the memo:
Across every corner of X we're reimagining how users and customers around the world congregate, interact, watch and transact all in one platform. And we're making incredible progress for our global community. For our teams focused on sales and partnerships, we're welcoming new people plus making some leadership changes to help us deliver even more value for our customers and partners:
• Monique Pintarelli, who was President at Teads, joins as Head of the Americas, overseeing Sales and Partnership across the U.S., Canada and Latin America. Marco Botero and Sydney Robertson will report into Monique along with the U.S. vertical leads.
• In the U.S. we're also consolidating sales assignments under the following leaders:
o Andrew Aviza will oversee Retail, Travel, Dining.
 Eric Amato and his team will report to Andrew.
o Mike Dupree will oversee Alcohol, Sports, Gambling, News, Cannabis.
o Brett Goldslager will oversee Political, Education, Energy.
o Jeff Melei will oversee Financial Services, CPG, Pharmaceuticals, Health.
o Rob Pietsch will oversee Technology, Telecommunications, Auto.
 Mark Bambury and his team will report to Rob.
o Ged Tarpey will oversee Movies, Streaming, Broadcast.
• Ayumu Matsuma, Antoine Caironi and Greg Owens will now oversee all Advertising Sales and Partnerships for Japan, Middle East and North Africa, and Europe respectively. We will be looking for a leader for Asia Pacific.
• Carrie Stimmel, who was Chief Growth Officer at NBCUniversal, joins X as the new Global Agency Leader. Carrie will partner with the Holding Companies and work with all of our teams globally building agency partnerships. She will also oversee Sales Operations & Strategy and Mohit Bhargava will report Carrie.
• Brett Weitz, who was General Manager of TNT, TBS and truTV, joins as the new Head of Content, Talent and Brand Sales. Joe Varvara will lead Content Partnerships and Amplify Sales, and Alex Josephson will lead the Next team. Both will report to Brett.
• Rob Hayes, who was Chief Business Officer at Dow Jones and Company, joins as our Lead for Revenue Operations focusing on the biggest revenue opportunities within the Sales team. Rob will initially be tasked with supporting SMBs, Brand Safety and Elections.
• Haim Vaturi and Chris Park, who run our Developer and API partnership team, will report to me.
We'll keep strengthening our structure to mirror the needs of our users and customers. I want to thank everyone for your hard work. Our progress is being felt and our momentum is building. Please join me in welcoming Monique, Carrie, Brett and Rob to the town square.
Together we're all building the incredible future of X.
Linda
Post source: variety