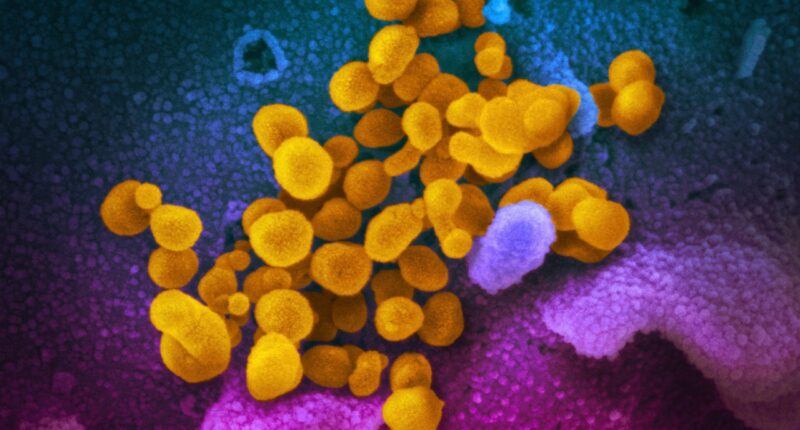 Public health advocacy groups are sounding the alarm over a provision in the debt ceiling deal to claw back about $27 billion in unspent pandemic relief money, arguing it could have consequences for future public health initiatives. 
Unspent COVID-19 dollars have long been a target of Republicans, and taking back some of that money gives Speaker Kevin McCarthy (R-Calif.) a political win.
The federal COVID-19 public health emergency ended earlier this month, and President Biden had indicated he was open to a deal that included coronavirus funding rescissions. That clawback was included in the final measure to raise the debt limit, which cleared the House in a bipartisan 314-117 vote on Wednesday and now heads to the Senate, where leaders hope it will pass quickly ahead of a Monday deadline given by the Treasury Department.
According to the White House, some of the unspent money will now be used to help shore up non-defense spending. 
"The appropriators will use some of that money to spread around how they see fit," said White House Budget Director Shalanda Young. "We didn't get into the individual line items in this bill."
According to the Congressional Budget Office, a majority of the reductions would come from the Public Health and Social Service Emergency Fund, as well as from certain infrastructure and disaster relief programs.
Over the course of the pandemic, Congress appropriated nearly $5 trillion to various programs and agencies including the Department of Health and Human Services (HHS), the Small Business Administration, the Department of Veterans Affairs and the Transportation Department
Across HHS, Congress would take back more than $13 billion from the Centers for Disease Control and Prevention, the Food and Drug Administration and other agencies for programs including vaccine efficacy and supply chain monitoring.
The funds were unspent for a variety of reasons. According to a summary circulated by the White House and obtained by The Hill, some of the programs had concluded, and there was no longer demand for others.  
Still, advocates said they are concerned that lawmakers have not learned lessons from the pandemic. 
"I think the issue is that it just speaks to this notion of nothing happened between 2020 and 2023," said Ellie Dehoney, senior vice president of policy and advocacy at Research!America.
"There seems to be this notion that we can do less than we did before, and somehow come out ahead. And that's really, really worrisome," Dehoney said.
HHS saw a tremendous infusion of cash during the pandemic. According to the Government Accountability Office, six pandemic relief laws appropriated about $349 billion to HHS's Public Health and Social Services Emergency Fund between March 2020 and March 2021. 
For context, the White House's 2024 budget request would provide about $278 million for the emergency fund, which would be about $160 million more than what was enacted in the FY 2023 spending bill.
The White House summary indicated there was about $20 billion remaining in the fund and said it was able to keep $10 billion to develop a next generation of vaccines, test procurement and research into long COVID.
Georges Benjamin, executive director of the American Public Health Association, said he understands the agreement was probably the best-case scenario with Republicans in control of the House. 
Still, his primary concern was that public health is being sacrificed to make fiscal ends meet.
"They didn't do this to the military budget. The military didn't just crash the economy … but an infectious disease did. And we're still inadequately investing in infectious disease right now," Benjamin said.
"I've always believed that clawbacks are bad ideas, because you always take back money that at some point you wished you had available."
But other experts said the immediate impact will not be significant, as the White House was able to protect key investments.
Jen Kates, a senior vice president and global health expert at KFF, said it's not totally clear what the funds would have been used for. 
As recently as last year, the Biden administration was asking Congress for more money. Republicans rebuffed the requests and insisted the White House hadn't given an adequate accounting of where the previously appropriated funds had been spent. 
"I think that the federal government has not always shown the details of what [money] is left and why. And I think that doesn't make your case very well," Kates said. 
"Congress has basically said COVID is over … they want this money to come back. They have not had any appetite to provide more funding. In their view COVID is done, and so the fact that this money was sitting there without a clear sense of why did not help [the administration's] case," Kates said. 
The larger concern for many is the legislation's cap on nondefense discretionary spending, will be kept roughly flat for 2024 and then given a 1 percent increase in 2025.
The cap could significantly curb spending for health agencies including the Centers for Disease Control and Prevention and the National Institutes of Health, which have been facing GOP attacks. 
"We're in a precarious place. And, you know, we're not treating strategic budgeting in that way," Dehoney said. "And so, what worries me is the caps because the caps really demonstrate, I think, a disconnect between what we're up against as a nation and what our investment strategy is for our nation."
Copyright 2023 Nexstar Media Inc. All rights reserved. This material may not be published, broadcast, rewritten, or redistributed.