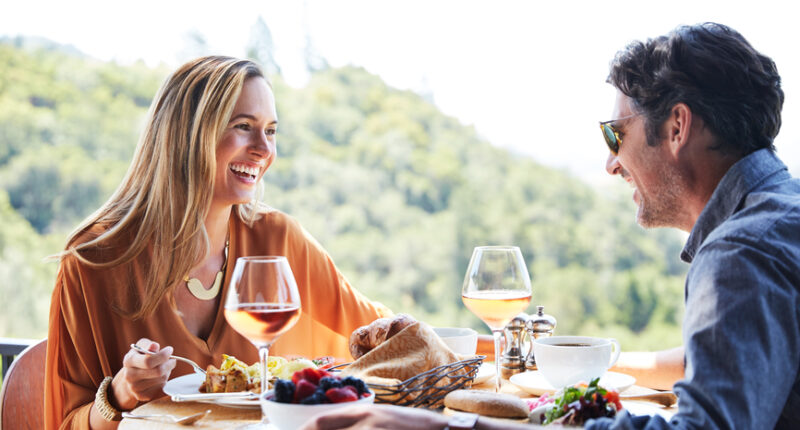 O
nce upon a time, you could go to a bar, the grocery store, or even the gym to find a spark. Nowadays, people tend to rely on dating apps to help sort through their best matches within relative distance—especially for single parents with limited time.
Most dating apps leave a lot to be desired—again, especially for single parents. Parents simply have different priorities than their single counterparts. And wouldn't it be nice to go on a date with someone who just… gets it?
"Single parents can often feel like outliers, and they are oftentimes overlooked on mainstream dating apps," Dinh Thi Bui, Match's vice president of new verticals, told Fast Company.
If you're hoping to find a match, it helps to arm your device with the best dating apps for single parents. But we're not about to send you off into the ether with little to guide you. Keep reading to learn about the various offerings. You can try them one at a time or download them all. In any event, you're all the more likely to find what you're looking for.
Best Dating Apps for Single Parents
Stir
The Match Group—which owns a plethora of dating apps including Hinge, Tinder, OkCupid, and Match—noticed a hole in the market and being the ever-ambitious dating app wizards that they are, sought to fill it. Thus, Stir was born.
Unlike many other apps on this list (which have great bio features for single parents but are not catered solely to them), Stir is designed with the single parent in mind. Although you don't have to be a parent to use Stir, the app is built with common single parenting obstacles in mind, like busy schedules.
To make dating possible amidst the chaos of parenting, Stir offers users the option to list "Stir Time"—or rather, the days and times they're typically free to mingle. When users input their information, the app then matches them with folks of similar schedules, making online dating that much more accessible. And that's just one of Stir's many single-parent-friendly features. The app also asks users to detail what their perfect night without kids looks like so that they can match them with single parents of coordinating interest. The point is, if you're a single parent seriously looking for love, Stir is the first app you should download.
eHarmony
eHarmony is considered to be the best app for finding real, lasting love whether you're a single parent or not. Although it's not solely designed for single parents, it's a great app to consider thanks to the highly customizable profile settings. The About Me and Fact File sections are extensive, which will help users better portray what they're interested in and what they're looking for.
The downside? It'll cost you. Unlike many dating apps that require payment for extra swipes or time in the spotlight to give you a better chance of being noticed, eHarmony requires a membership. Premium Memberships are available in 6, 12, and 24-month plans, and start at around $35 per month. That said, there's a free trial, so you can try before you buy, if you will.
Hinge
Hinge's tagline says it all: It's the app that's designed to be deleted. In other words, it's an easy-to-use dating app that aims to help users find true love. No, really. Unlike other dating apps, Hinge doesn't even give users the option to showcase that they're looking for something casual. Instead, biometrics focus on virtues (like work, schooling, and religious views), vitals (think: height, weight, pronouns, and whether or not you want children), and vices (aka drinking, smoking, and drug use). But that's not all: Hinge also prioritizes prompts—both voice and written—to help users better portray their personality and what they're looking for in a partner. In that way, Hinge is incredibly customizable while still feeling like a more laid-back app (in comparison to highly in-depth options like eHarmony).
Plenty of Fish
The best feature of Plenty of Fish is the fact that you don't have to continually pay more to reap the most rewards out of the app. (Still, if you want premium perks, pricing starts at $10 per month—not bad.) Instead, the affordable dating app for single parents showcases matches and places emphasis on conversation and genuine connection over looks-driven swipes. That's not to say that pictures aren't shown, though. Rather, Plenty of Fish lets users join forums on topics of interest and send voice memos to further support connections.
Match
The beauty of Match is that the interface is designed to give users an all-encompassing view of their potential match. Where many dating apps let users pick and choose which fields to enter, Match offers notably more fields and requires that most of them are filled out, which makes for some seriously robust profiles. But that's a good thing!
In addition to curating plenty of information for connection, Match also stands apart for the way it initiates connections. After prompting users to fill out all their particulars, it asks them to detail their ideal "partner in crime." It runs through everything from age and height to marital status, kids, and body type. Needless to say, it really helps to narrow down the dating pool.
Oh hi! You look like someone who loves free workouts, discounts for cutting-edge wellness brands, and exclusive Well+Good content. Sign up for Well+, our online community of wellness insiders, and unlock your rewards instantly.
Our editors independently select these products. Making a purchase through our links may earn Well+Good a commission.
Post source: Well and Good