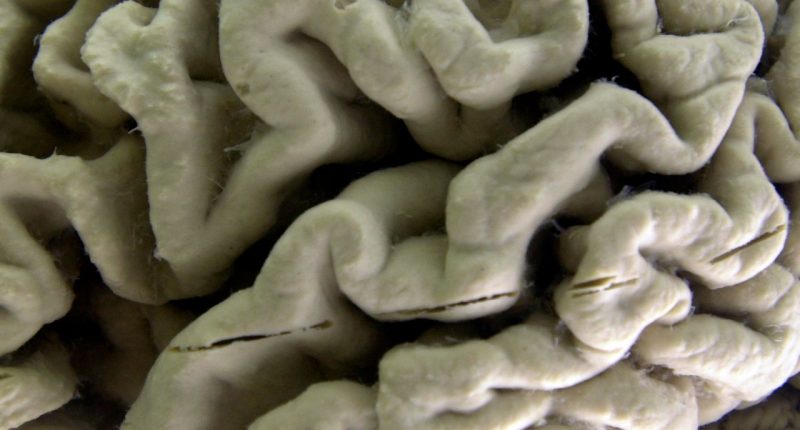 An experimental Alzheimer's drug that moderately slows cognitive decline was approved by the Food and Drug Administration (FDA) on Friday.
The drug, called lecanemab, was granted conditional approval based on a study finding it reduced levels of a protein called amyloid from the brains of people with early-stage Alzheimer's. 
The drug was approved through the agency's accelerated pathway, which FDA can use to approve drugs based on early trial results for serious conditions where there is an unmet medical need, and if the drug is shown to have a reasonable clinical benefit to patients. 
FDA based its approval on a single study of 856 patients with Alzheimer's disease. While modest, the results were the first to show that reducing amyloid can benefit patients. 
The medication will be sold under the brand name Leqembi and marketed by Japan's Eisai and its U.S. partner Biogen.
The approval gives Biogen another shot at the Alzheimer's drug market after the disastrous rollout of its previous drug, Aduhelm. 
Last week, a congressional investigation found FDA's 2021 approval of Aduhelm was "rife with irregularities." Aduhelm was granted fast track approval despite serious concerns about its effectiveness, and against the advice of FDA's own outside advisory panel. 
The agency did not seek an advisory panel opinion with Leqembi.
Both Aduhelm and Leqembi target clumps of amyloid plaque that build up in the brain. Reducing that plaque is thought to slow the progression of Alzheimer's.  
Leqembi is given as a bi-weekly infusion. The companies have not disclosed the price yet, but earlier estimated it could cost anywhere between $9,249 to $35,605 annually. 
As a result of the Aduhelm controversy, the Centers for Medicare & Medicaid Services will only cover amyloid drugs if patients are enrolled in a clinical trial. The agency won't make a reimbursement decision until later this year.