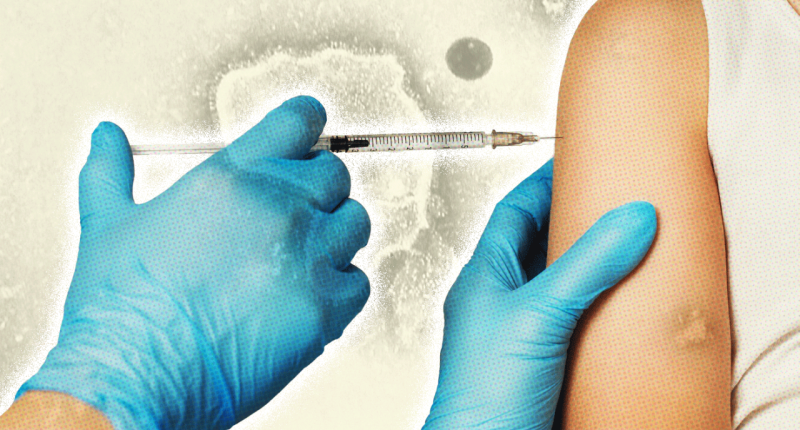 The Food and Drug Administration (FDA) on Wednesday approved Pfizer's vaccine to prevent the respiratory disease RSV in older adults, the company announced.
After decades without any RSV shots, the market is suddenly very competitive.
The approval of Pfizer's Abrysvo marks the second authorized RSV shot for older adults in the U.S. this month, after GlaxoSmithKline (GSK) won approval for its rival shot, Arexvy.
The agency is also considering Pfizer's maternal RSV vaccine, intended to be given to pregnant individuals to help protect against RSV in infants. A monoclonal antibody treatment from Sanofi and AstraZeneca is also under review.
The Centers for Disease Control and Prevention will still need to sign off on any shot or treatment before it can reach the public. The agency's independent advisory panel will meet twice next month to make recommendations for Pfizer and GSK.
RSV circulation is seasonal, typically starting during fall and peaking in winter. The vaccine is expected to be available before the start of next RSV season.
In healthy adults and older children, RSV typically causes mild, coldlike symptoms that go away with moderate rest and self-care.
But older adults, including those with underlying medical conditions such as diabetes and chronic heart and lung disease, are at increased risk of severe RSV illness and drive the majority of RSV hospitalizations.
RSV causes between 60,000 and 160,000 hospitalizations annually for adults older than 65 in the U.S. and 6,000 to 13,000 deaths, according to federal statistics.
It was a key driver in the winter's "tripledemic" of COVID-19, flu and RSV that hit young children especially hard, resulting in overwhelmed hospitals.
"A vaccine to help prevent RSV had been an elusive public health goal for more than half a century," said Annaliesa Anderson, Pfizer's chief scientific officer for vaccine research and development. "Today's approval is a monumental step forward in delivering on Pfizer's commitment to help alleviate the significant burden of RSV in higher-risk populations."
In August, Pfizer announced the vaccine was more than 85 percent effective in preventing severe lower respiratory tract illness in older adults.
In March, some FDA advisers raised concerns about the vaccine's safety, particularly about its potential association with Guillain-Barré syndrome, a rare neurological disorder.
Pfizer said the reaction could have been due to other issues, but FDA flagged it as "an important potential risk" that would need to be closely tracked and studied further if the vaccine was approved.
Copyright 2023 Nexstar Media Inc. All rights reserved. This material may not be published, broadcast, rewritten, or redistributed.